Here is the 2023-2024 dress code for PreK - 2nd Grade!
Here are the 2023-2024 school supply lists for PreK - 2nd Grade!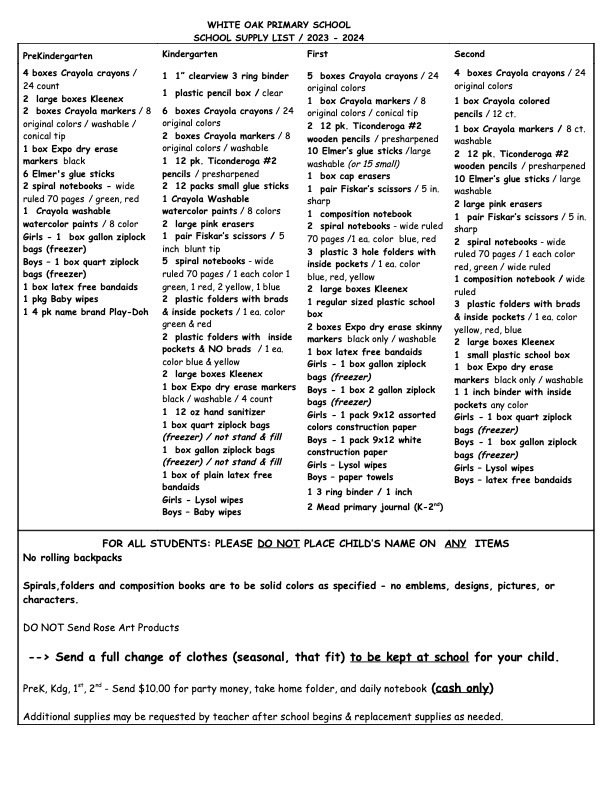 We can't wait to see everyone! Our Pre-K and Kinder teachers are excited to meet our newest Roughnecks! Come and Go from 4:30-6:30 at WO Elementary!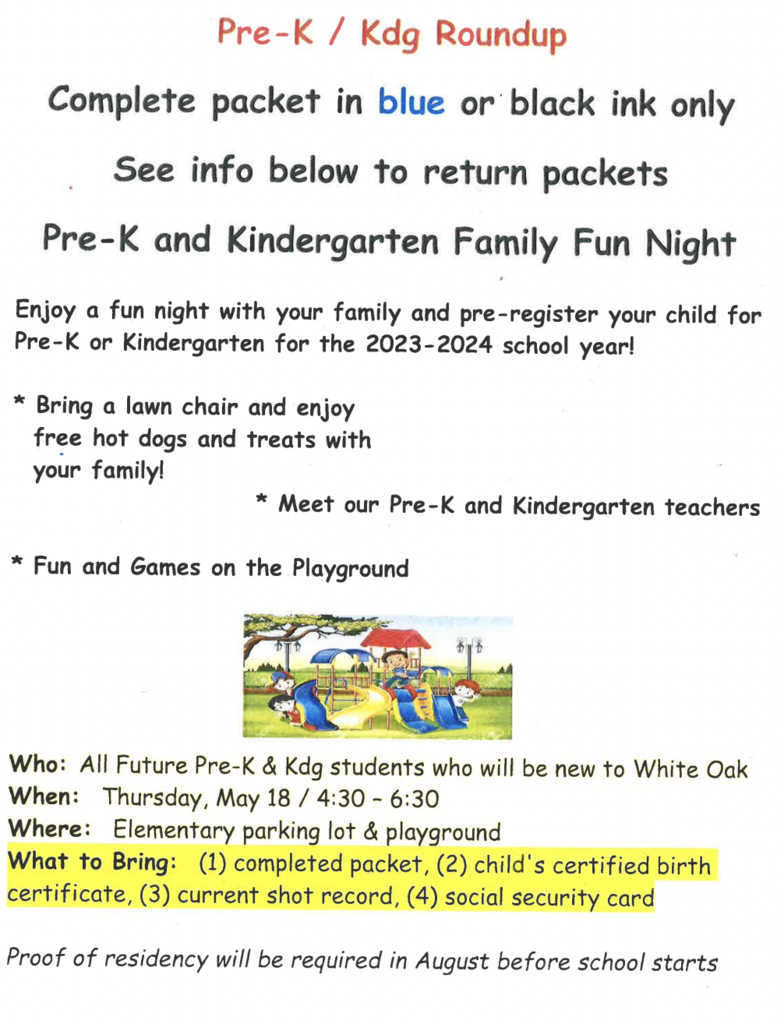 Here are our Primary Perfect Attendance students!! Great job on being at school every day this year!!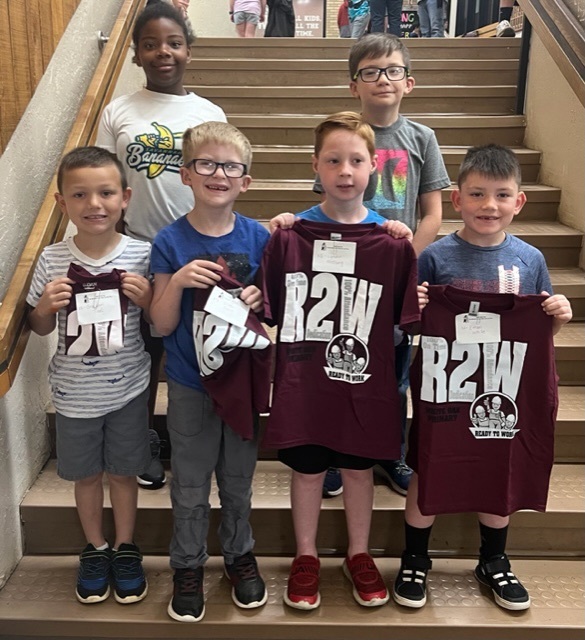 Congratulations to our 2nd Grade UIL participants on an outstanding year!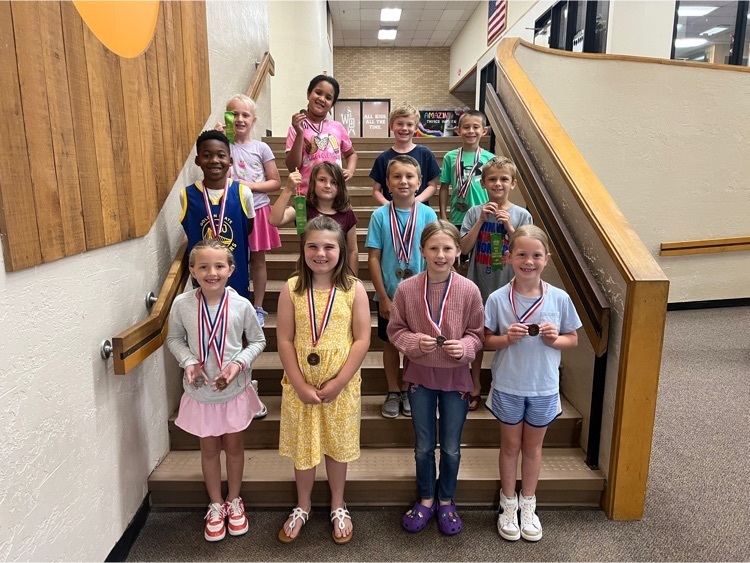 Here are our Kindergarten, First Grade, and Second Grade students who received the character trait DETERMINATION awards for the month of May! Congratulations!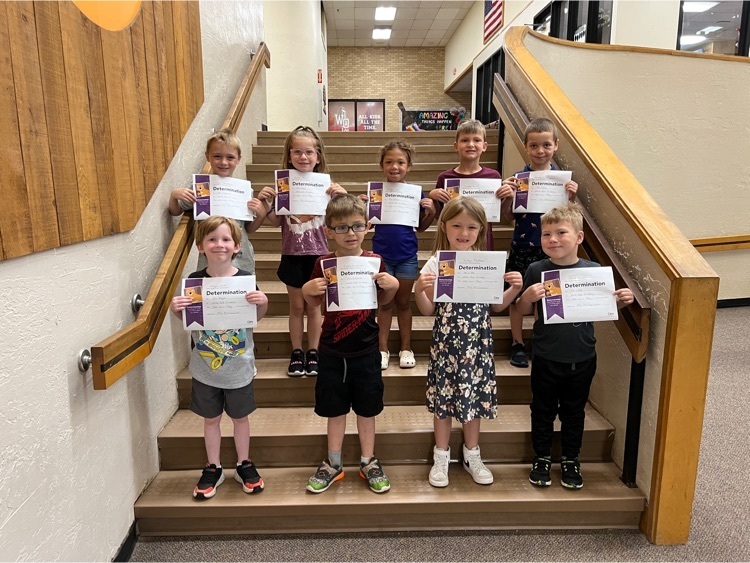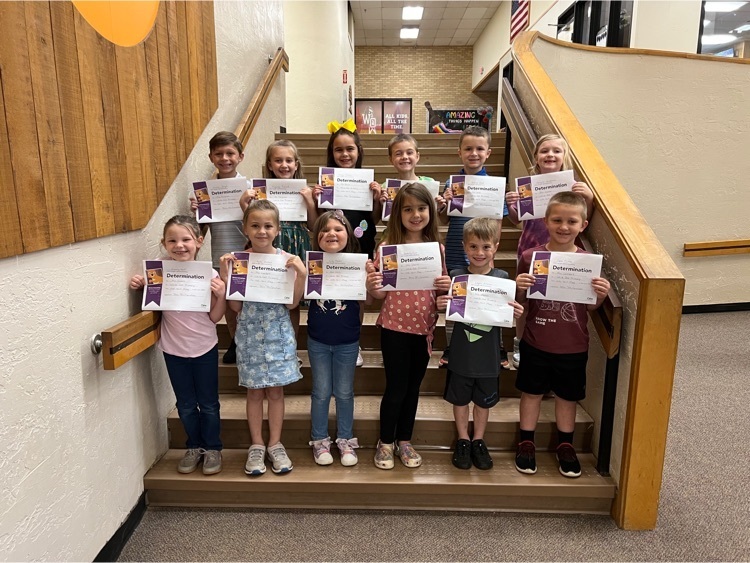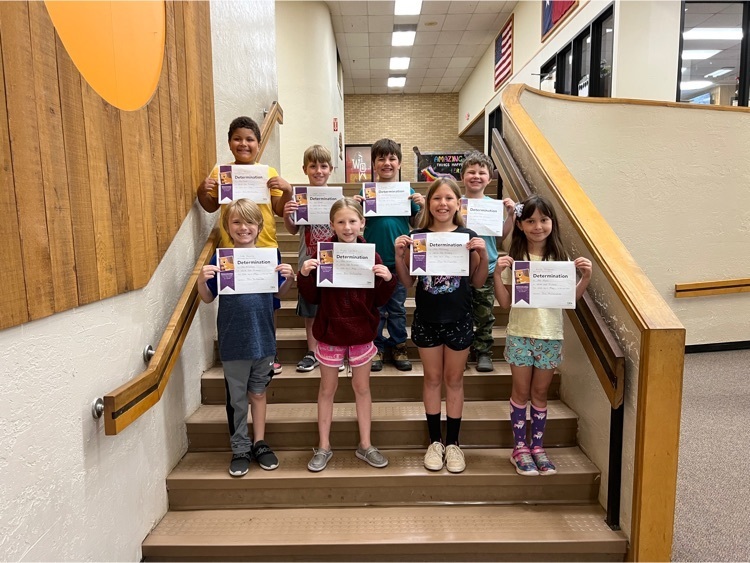 WOISD wants to send a huge Friday thanks to all the law enforcement, parent groups, staff and other organizations who worked yesterday (and daily) to ensure the safety of our staff and students! On behalf of WOISD, Dr. Paul
Ladyneck Softball Camp Information!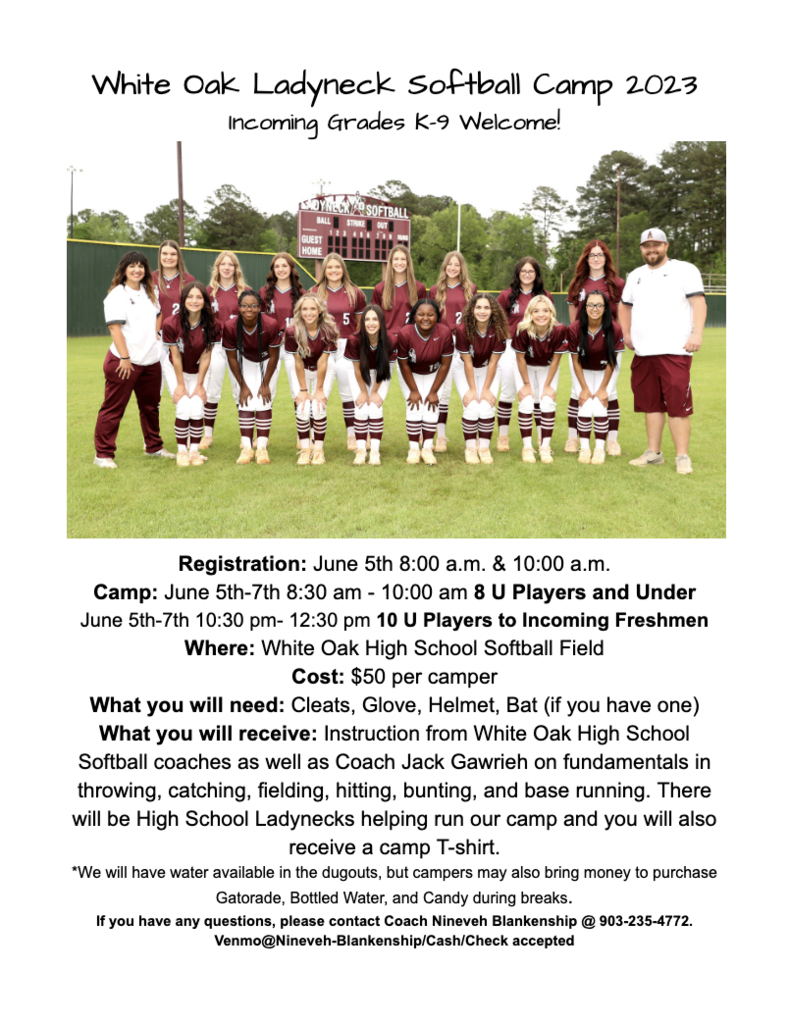 Please see the message below from Dr. Paul: It was brought to my attention this evening that there was a post on the Facebook group "All Things Longview" regarding a threat made to all Texas schools tomorrow via SnapChat. At this time, we have no evidence to suggest that this threat is legitimate. However, we are committed to keeping the children of WOISD safe and take all information related to safety seriously. We will be in school tomorrow. We have contacted police and they will be on high alert and visible tomorrow at all schools. Campus guardians have been made aware and have been trained on how to handle these situations. The safety of our students and staff is of the utmost importance. We look forward to seeing you tomorrow. If you have any questions please feel free to contact your campus principal or myself: 979-229-9532. Thank you for all you do for our students. Dr. Paul

White Oak Summer Archery Camp
Reminder that both Tuesday, March 16th, and Wednesday, March 17th, will be early release days for the district! Buses and car pick-up will run at 11:30. If your child has alternate plans for going home these two days, please let their teacher know in their planner, by phone call, or through email. Thank you!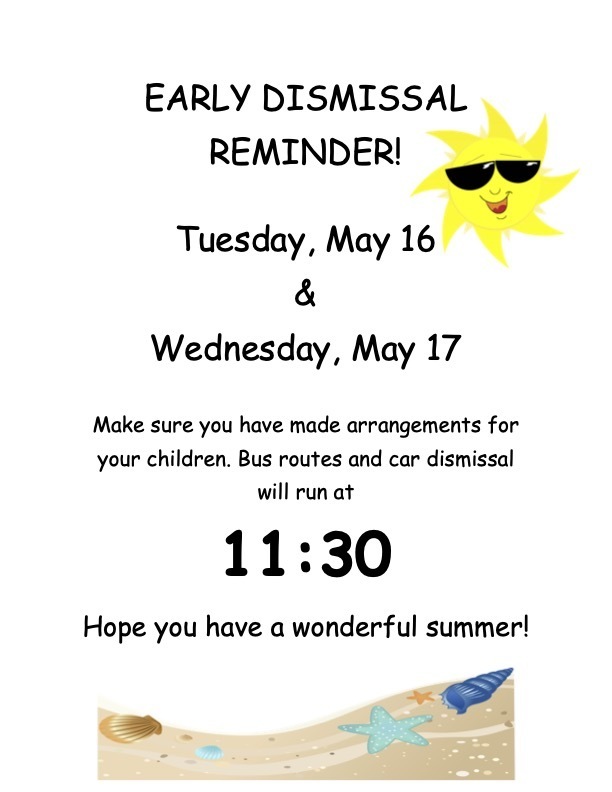 It's time for Pre-K and Kindergarten Round-up. Please see the information below. Packets are available to pick up outside the Primary doors.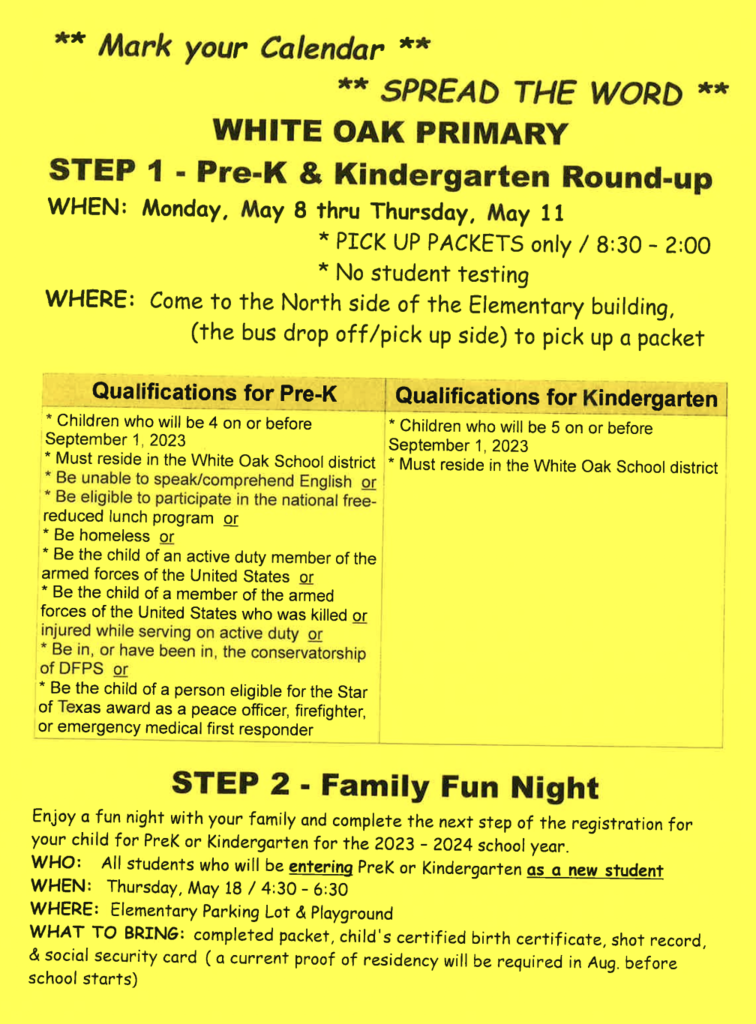 Congratulations to our May Remarkable Roughnecks - Klara and Jaxon!! We are so proud of you!
Please see the attached flyer for the school supply pack sales. They are now live. The first sale goes through May 23rd and then the late sale (adds $2/pack) goes through June 19th. We hope you can take advantage of this great opportunity to already purchase your child's school supplies!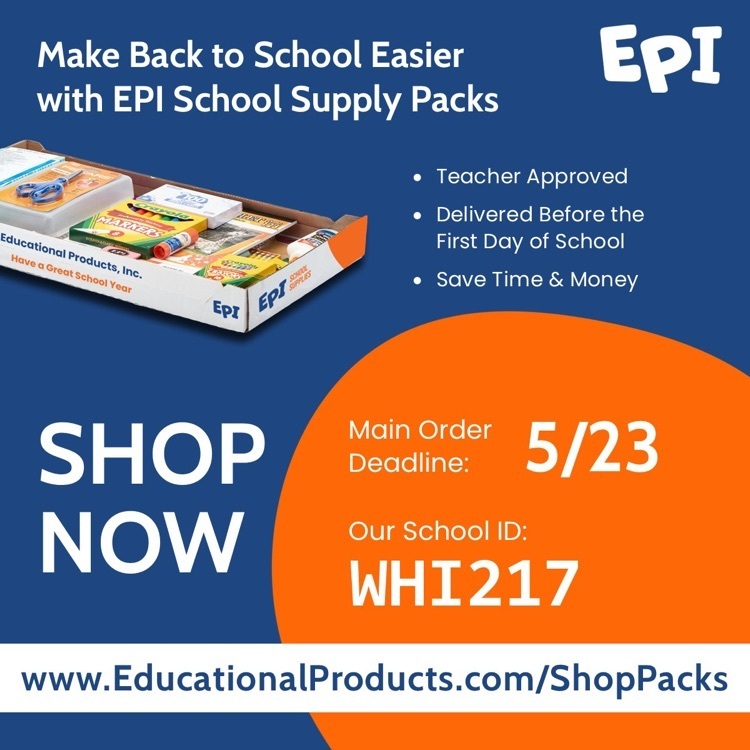 Just a reminder about PreK and Kindergarten Round-Up that is happening next week!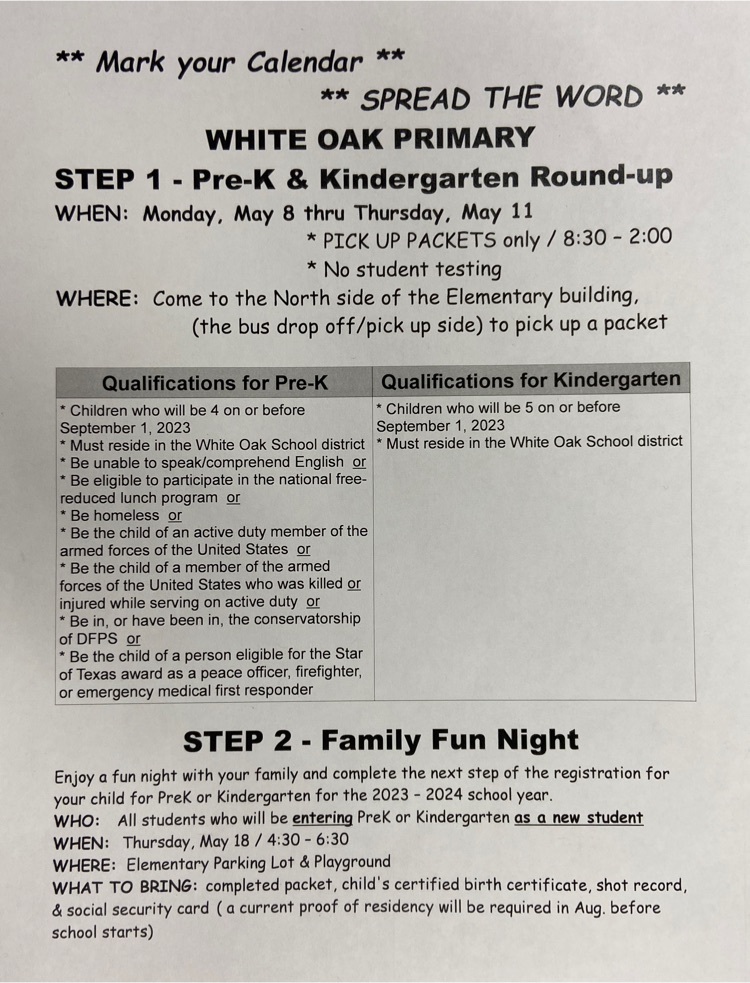 Sign up now for the White Oak Boys Summer Basketball Camp. This camp is for incoming 2nd and 3rd graders! June 19th-21st (Monday-Wednesday) 9:00-11:30 a.m.
https://forms.gle/5vxm2f4vpndKhnzV9
Teacher Appreciation Week!!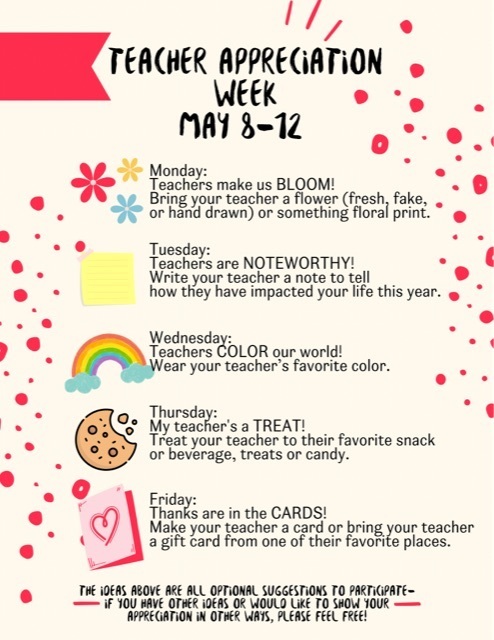 Please see this letter regarding information about our transfer process.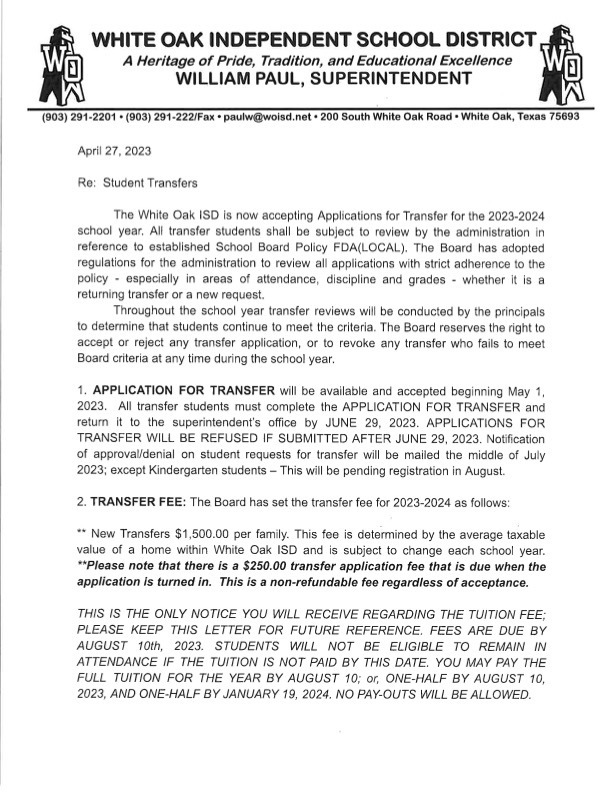 Ms. Blenda, our elementary cafeteria manager, asked to let you know of a menu change. The menu for Tuesday, May 2nd, and Tuesday, May 9th, will be switched. New menu schedule: Tuesday, May 2nd - turkey and cheese sandwich Tuesday, May 9th - chicken spaghetti
Here is the correct PreK and Kindergarten Round-Up information. We apologize for any confusion!!