This is a high school sponsored event. For any questions, please contact Kim Taylor at
taylork@woisd.net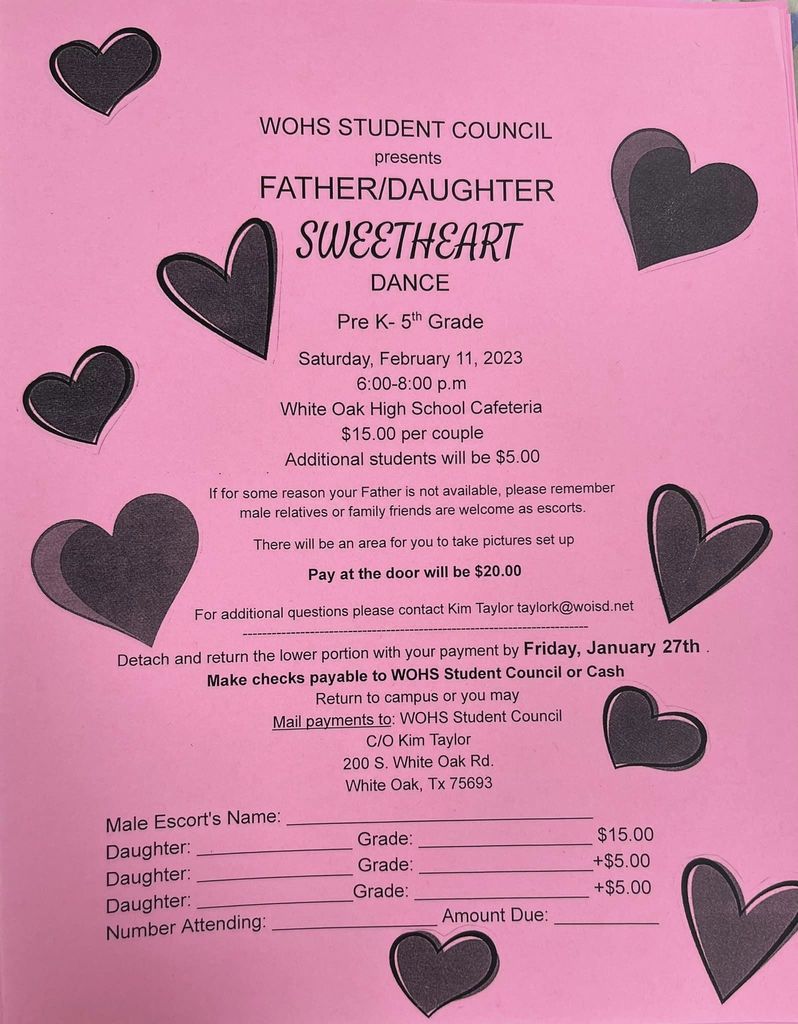 The TOP two readers have put in the work every single day and have already met their reading goal for Read Live are 4th grade students, L. Lincoln and M. Busha.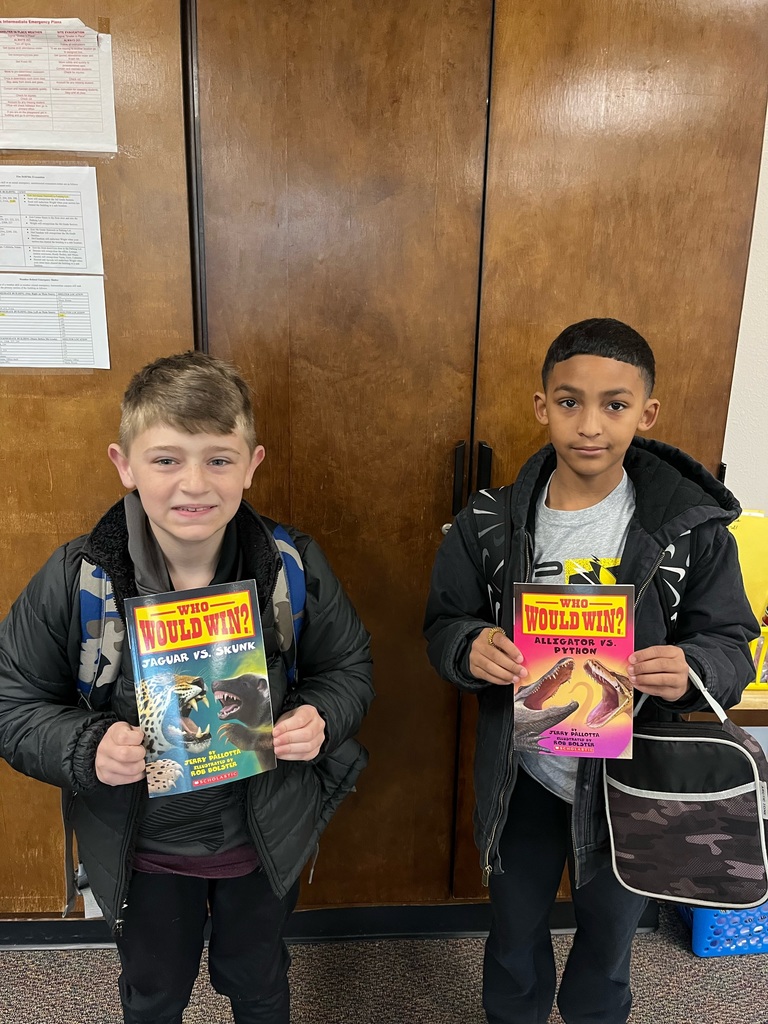 Students have been collaborating on writing Haiku poems with Mrs. Skeen in library this week. They have been chosen to participate in a National Poetry Contest.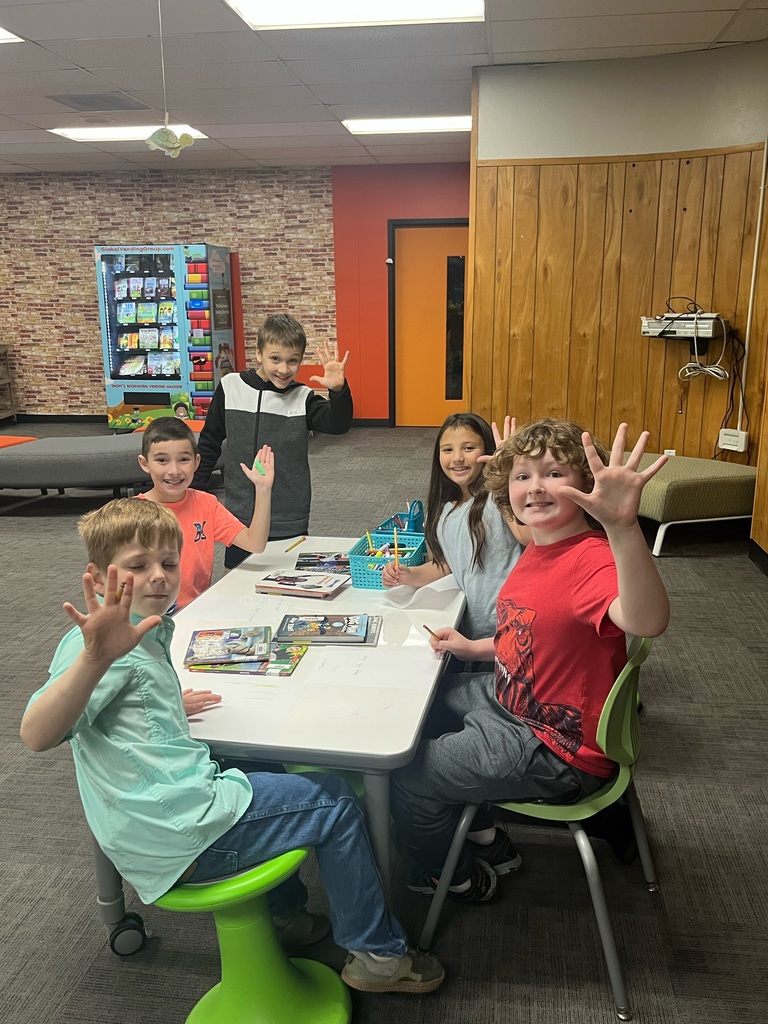 White Oak Archery Tournament Results Team Results: Primary Division: WO 1st Place: Team Score 890 Top shooter: Carl Thompson WO 119 Elementary Division: Harleton 1st Place Team Score 2,893 WO 2nd Place Team Score 2,647 Top Shooter(s): Elmer H-ton 271 / K. Leadaman WO 251
Roughneck Character Awards for December were awarded last week by Mrs. McClanahan.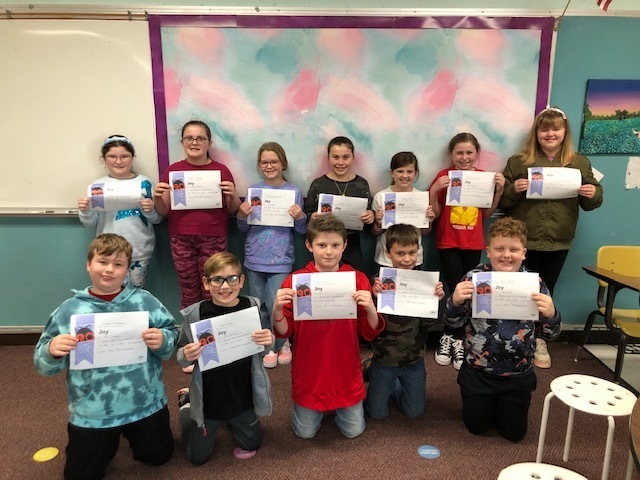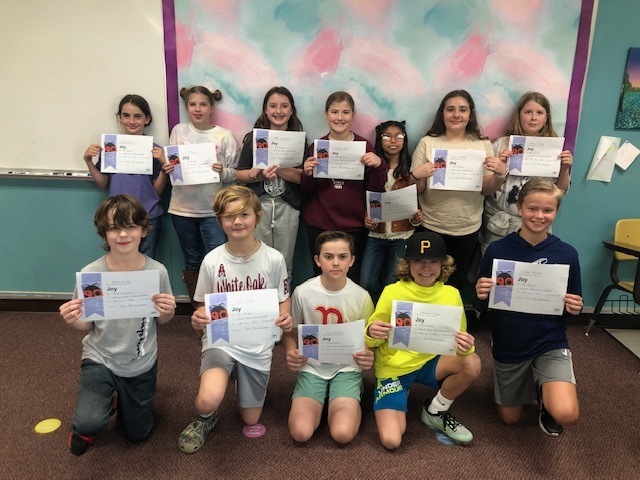 GT students worked this week to build "sorting machines" to sort different size marbles. Today, Mrs. Peery and her students tested the machines.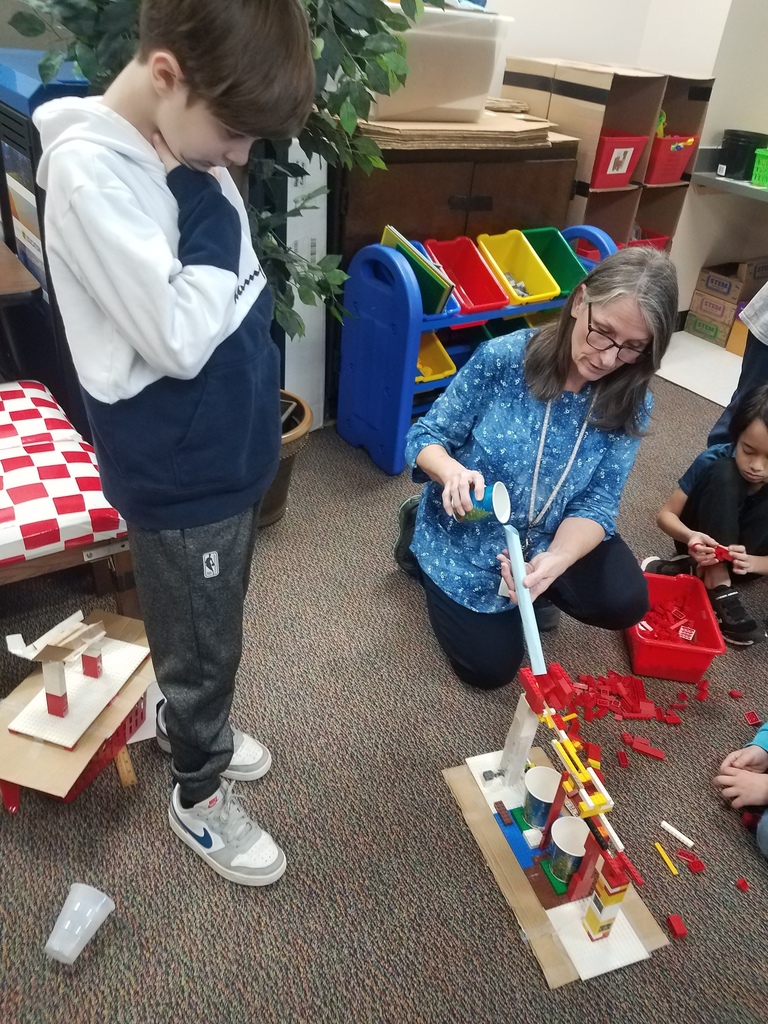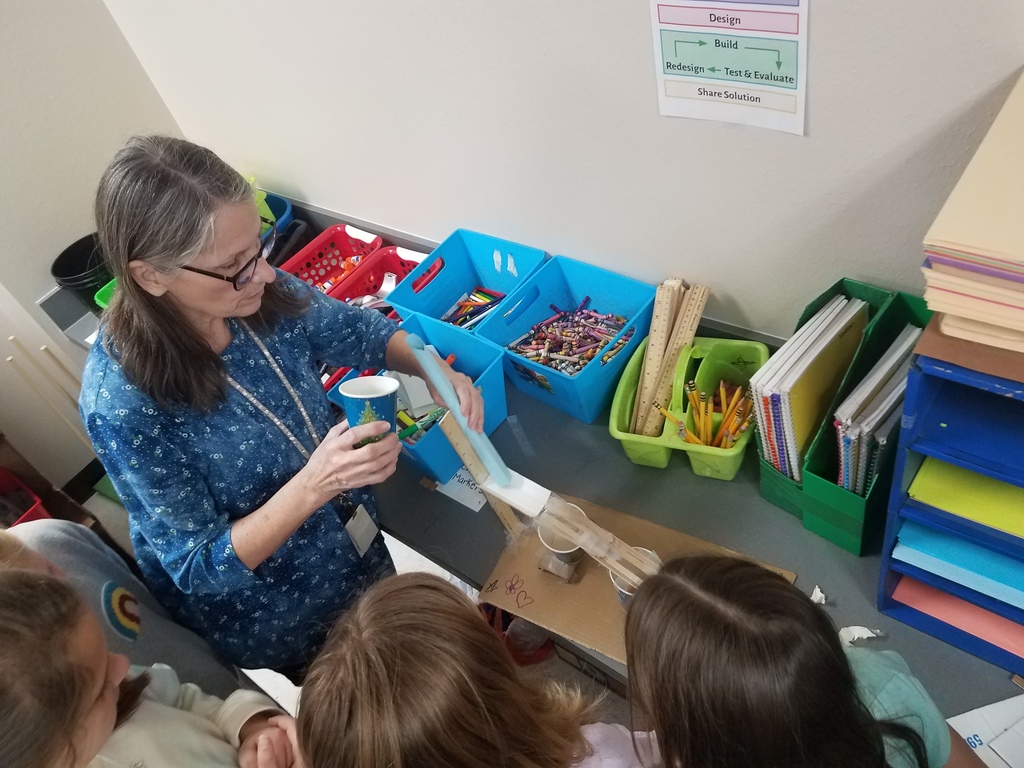 White Oak Intermediate students compete in the Archery Tournament!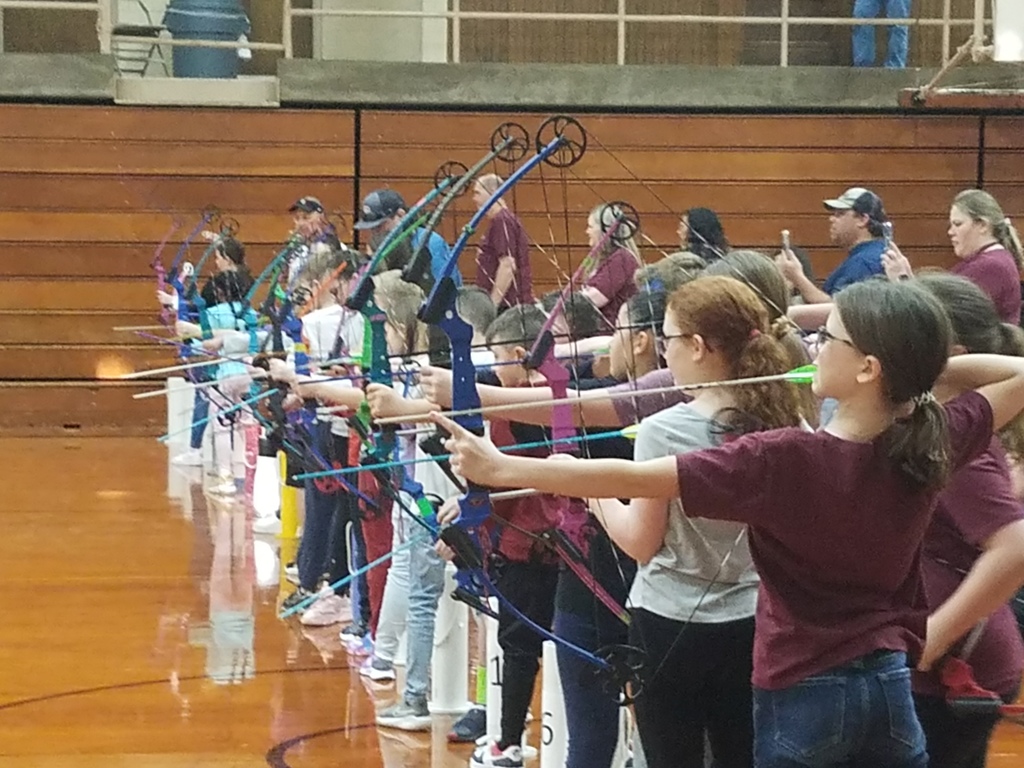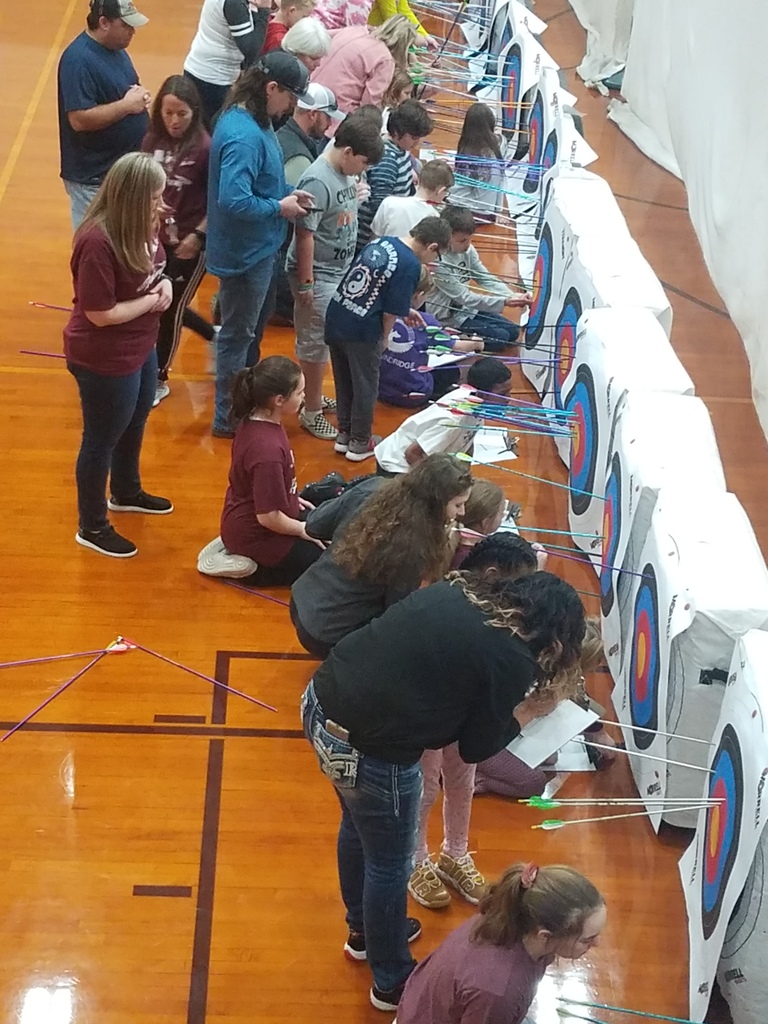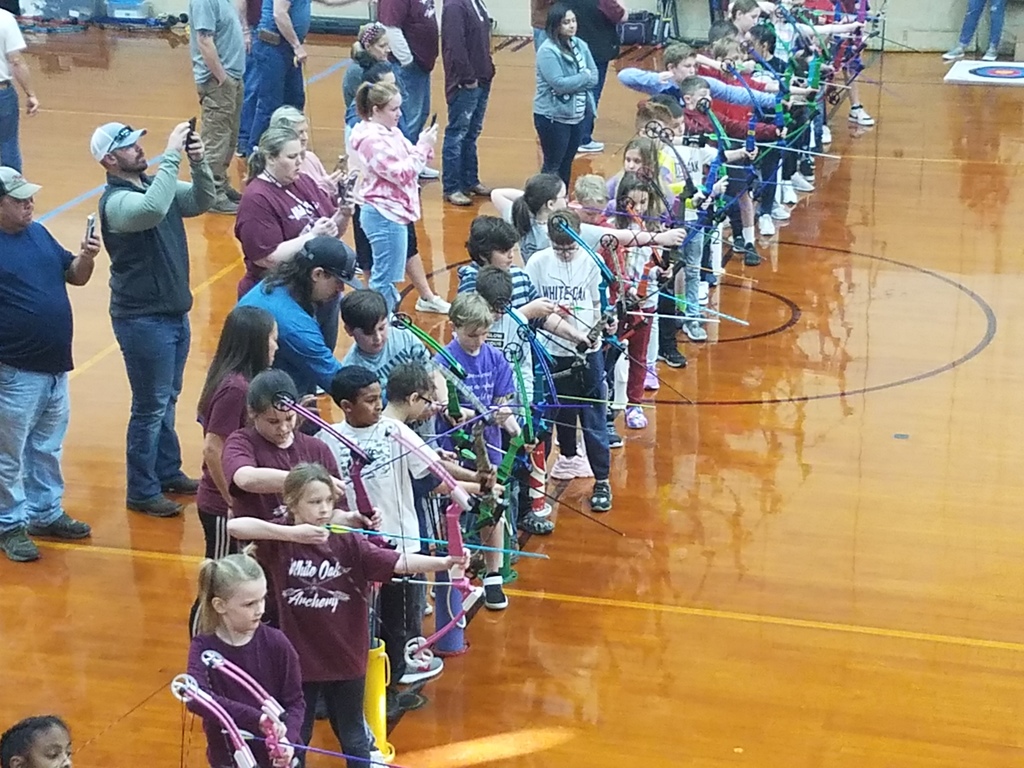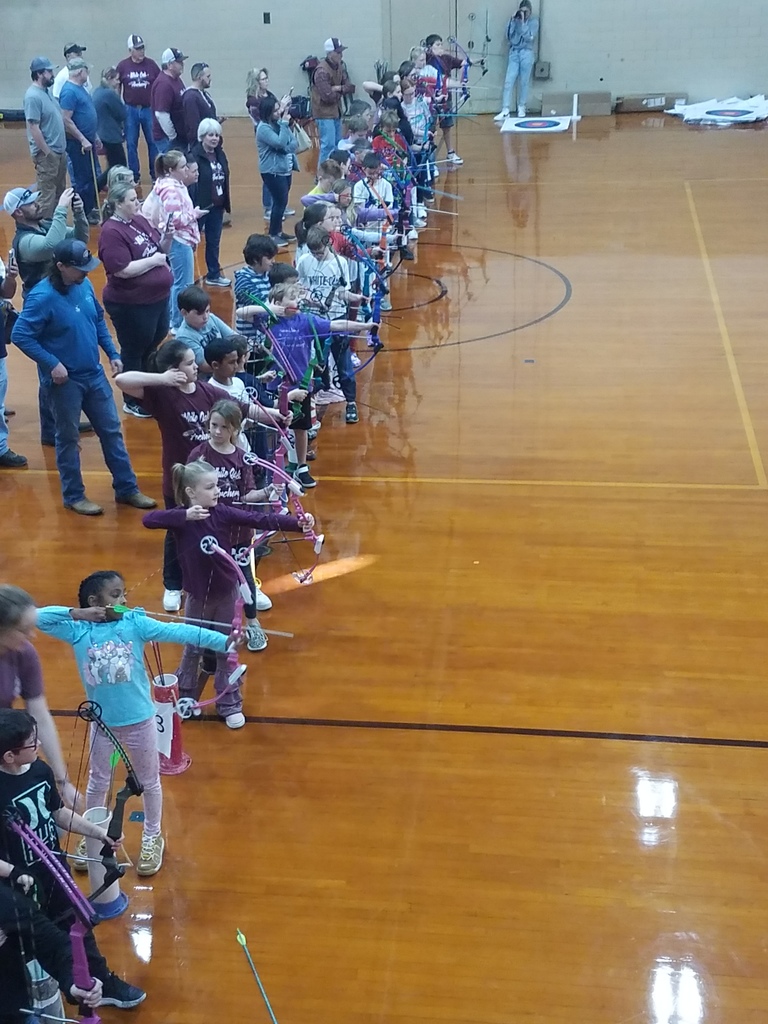 The teaching never stops at White Oak Intermediate. Mr. Toliver, 5th grade teacher, takes advantage of the short wait time at the end of the day before buses load to get in a few extra minutes of instruction.

Congratulations to our Remarkable Roughnecks!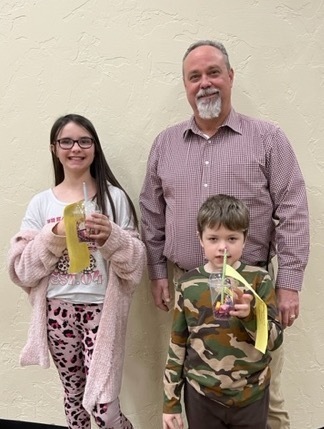 Attention Parents of Archery Students: If you borrowed archery targets, please return them at practice this afternoon. We will need them for the tournament on Thursday! Brian Gray, Archery Sponsor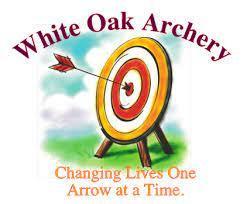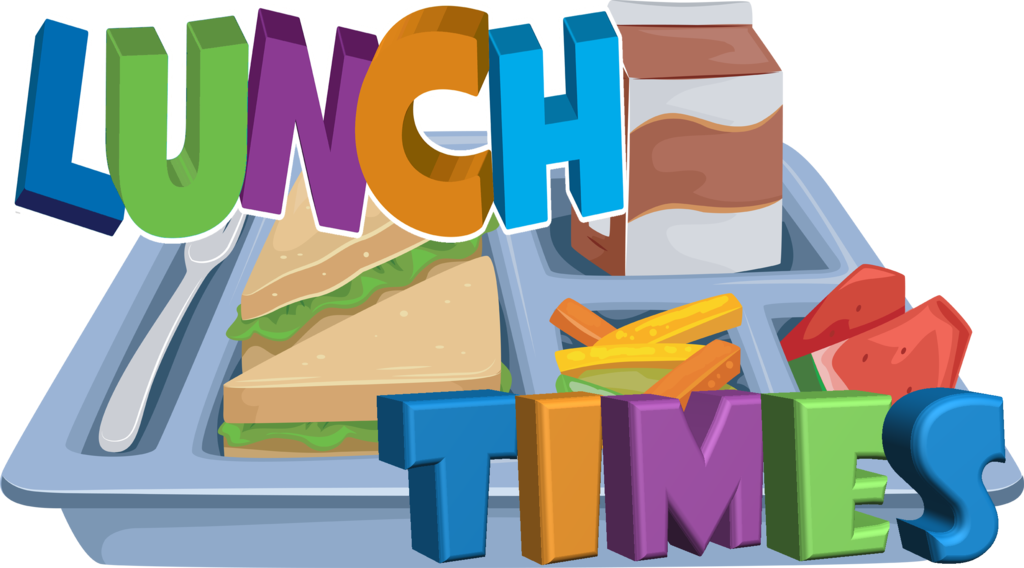 Archery Flight Times for WO Archery Tournament Thursday, January 12, 2023 Old Middle School Gym -WO Primary 8:30am -WO Intermediate 9:15am -WO JH/HS 10:30 am -Harleton Elem 12:15pm -Harleton JH/HS 1:30pm -Full Armor Christian 2:45pm
White Oak ISD Staff, Parents, and Community Members, As you are aware, White Oak Trustees have employed Texas Association of School Boards Executive Search Services to facilitate the search for the next Superintendent of WOISD. One component of the search process is to solicit input from staff, parents, and community members. Your input is requested and can be submitted via the web-based survey accessed here:
https://survey.alchemer.com/s3/2069797/Leadership-Survey-White-Oak-ISD-2023
The survey not only asks for professional and personal characteristics for the next Superintendent, but also inquires as to what are the strengths of WOISD (what's good) and what concerns or challenges face WOISD (what needs attention). The survey will be open through January 30. * Is the survey anonymous? Yes, all responses go directly to TASB offices in Austin. No one at White Oak ISD has access to responders' personal identification. * What happens to survey responses? All responses will be delivered to White Oak ISD Trustees in a report format. Trustees will see all responses. The new Superintendent will also be given a copy of the report with all responses. This will provide useful information to the new Superintendent as it will provide valuable information on where he/she needs to focus their time and energy. Let me encourage you to take time to complete the survey. It really is useful information TASB ESS and Trustees utilize during the search process. --
On January 12th White Oak will host an Archery Tournament at the Old Middle School Gym. Students in Archery must attend the practice scheduled on January 11th at 4:00 in the Elementary Gym if they would like to participate in the Archery Tournament on the 12th. Parents are welcome to attend the tournament if their child is participating. K-2 students will shoot at approximately 8:30 and 3-5 students will shoot directly after that. Archery students will return back to their campus and resume their normal school day after they compete in the Archery Tournament.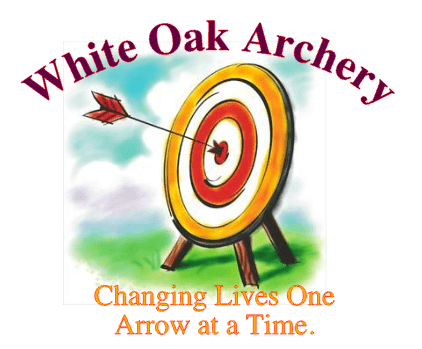 REMINDER: Archery today at the Elementary Campus at 4 PM!
How neat is this?...3rd grade Math teachers arranged for 3rd grade students to visit Brookshires in White Oak to investigate financial literacy in the real world. Students created a budget and "shopped" for items for a meal. SHOUT OUT to Brookshires for partnering with our school!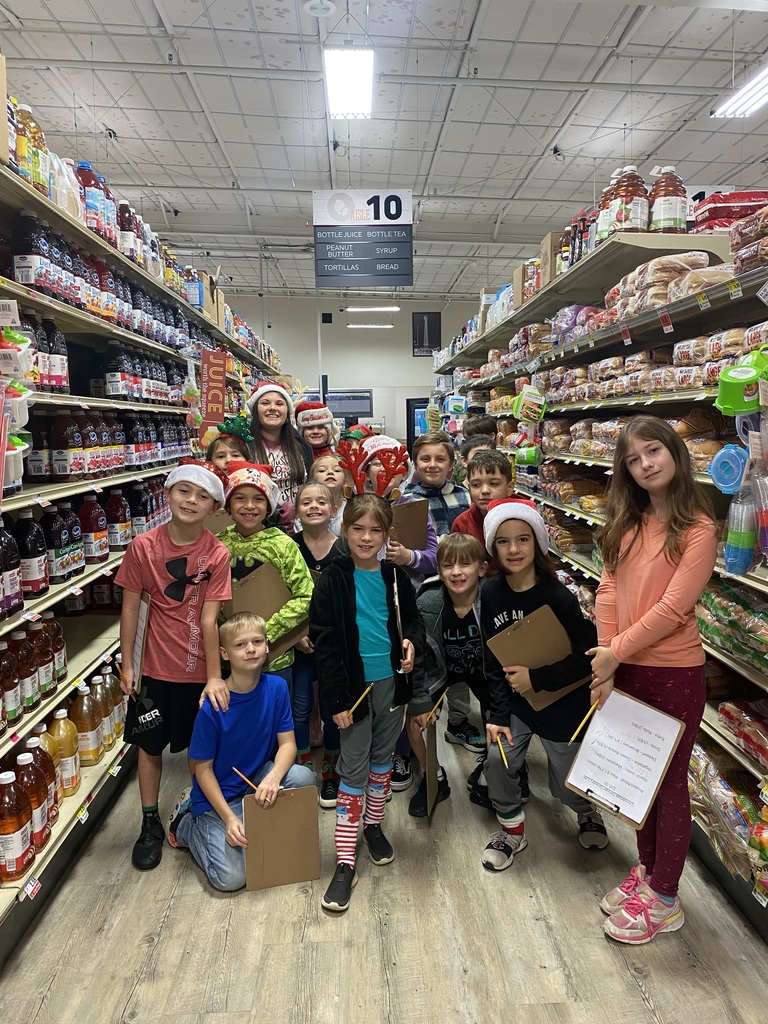 Congratulations, 5th Grade and Mrs. Fuller! What an AWESOME show! Thanks to all the parents/guardians who came out to support our 5th Grade Christmas program.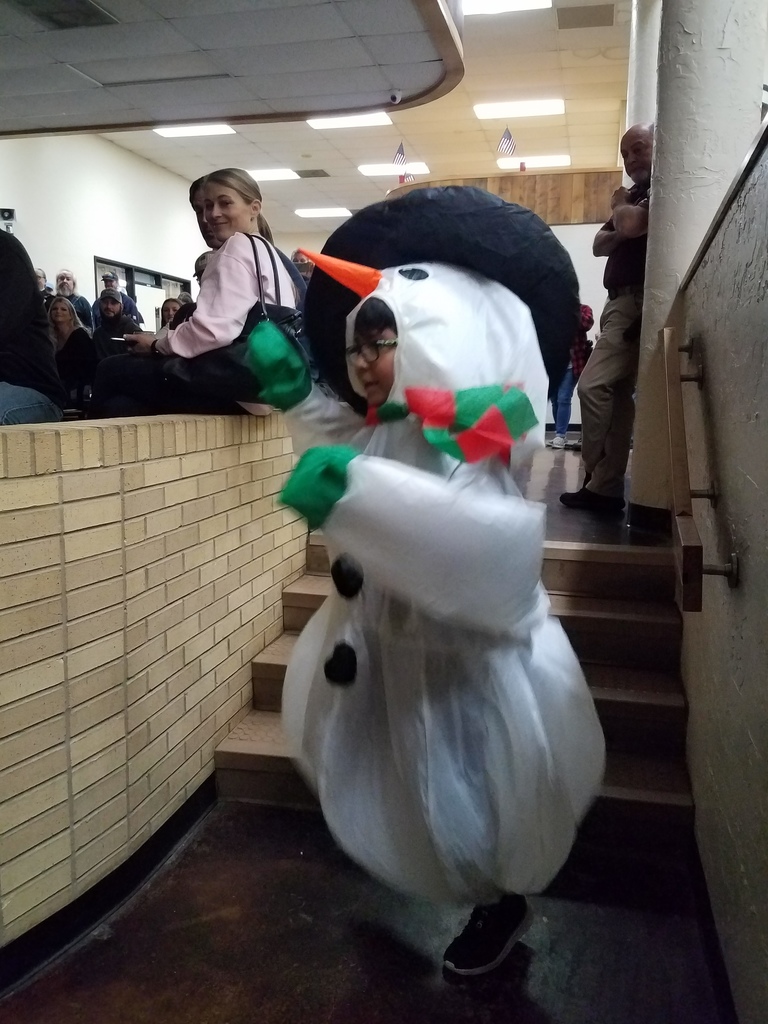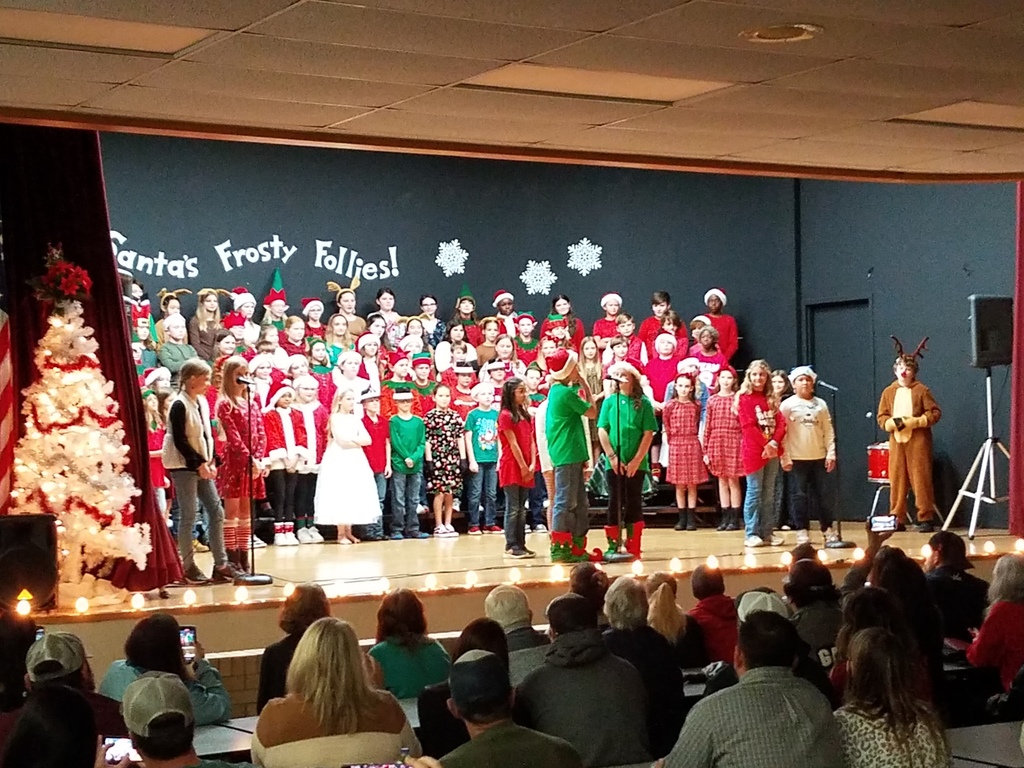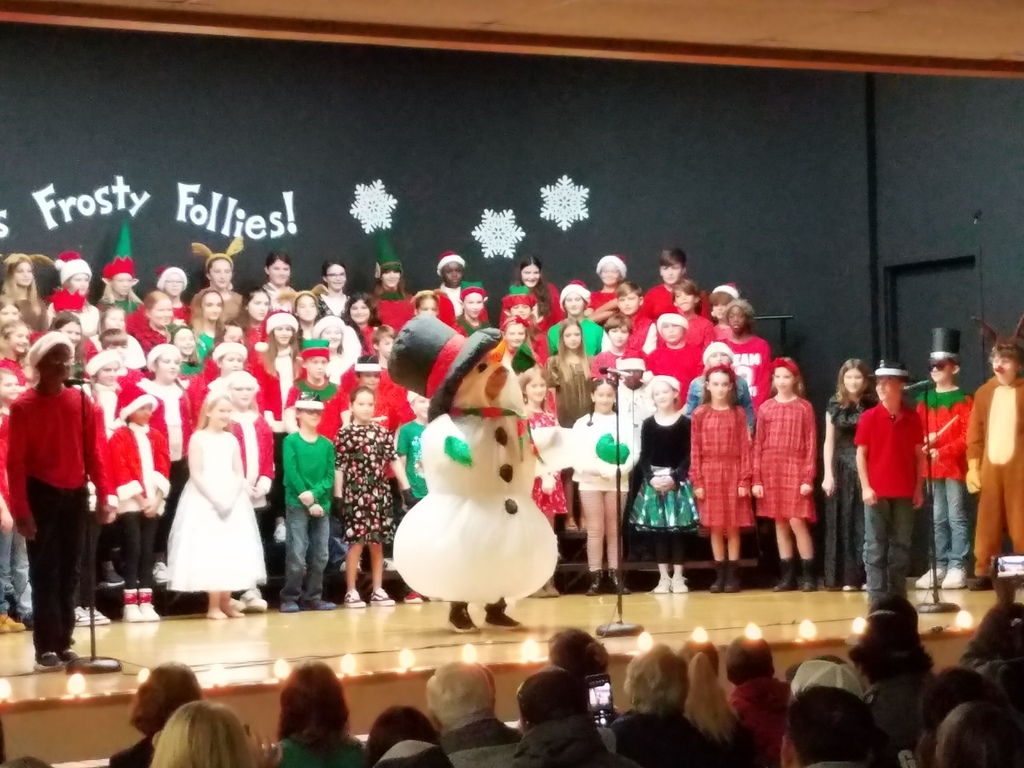 Thursday, December 15th and Friday, December 16th are Early Release Days. We will release for buses and pick up at 11:30 AM on both days. Friday, December 16th, is our Christmas Party day. Doors will open to parents/guardians at 8:45 AM. Students may be signed out for the day with homeroom teachers. We will be serving lunches for students who are not signed out. We ask that all guests be clear of the building by 9:55 AM so we can begin prepping the cafeteria area for lunch. Thank you for your cooperation! Wishing you a Merry Christmas and the best of the holiday season! Shane Wright, Principal-White Oak Intermediate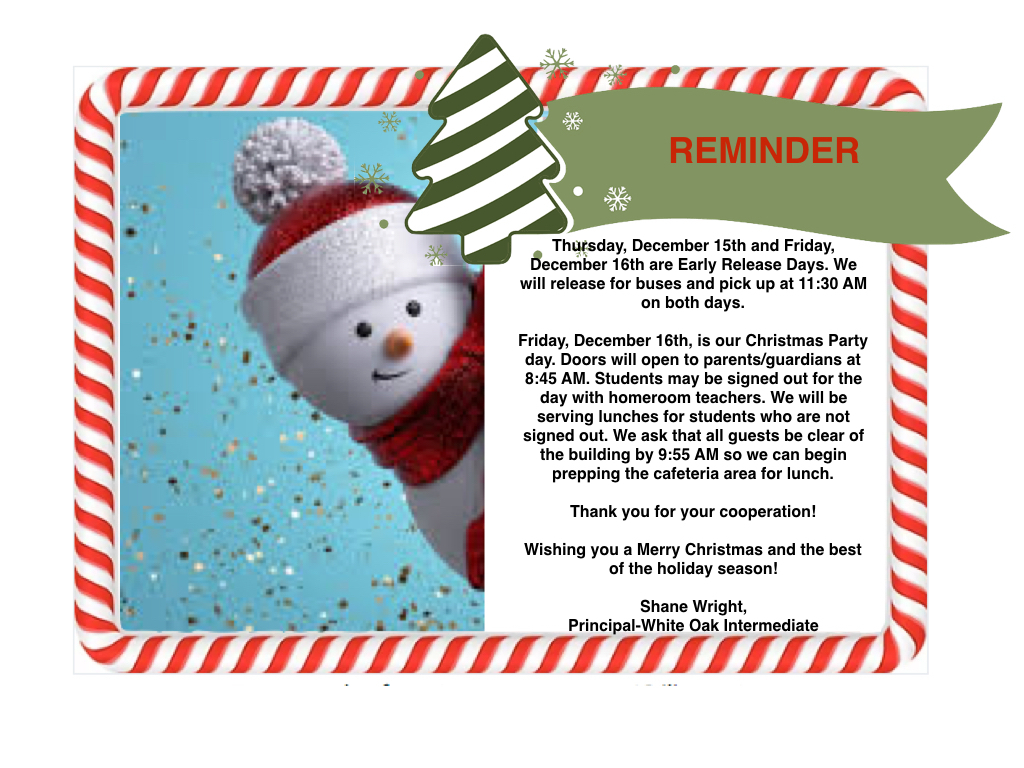 These 3rd, 4th, and 5th grade students have met their Read Live Goal for the first semester! We are so proud of their dedication and hard work!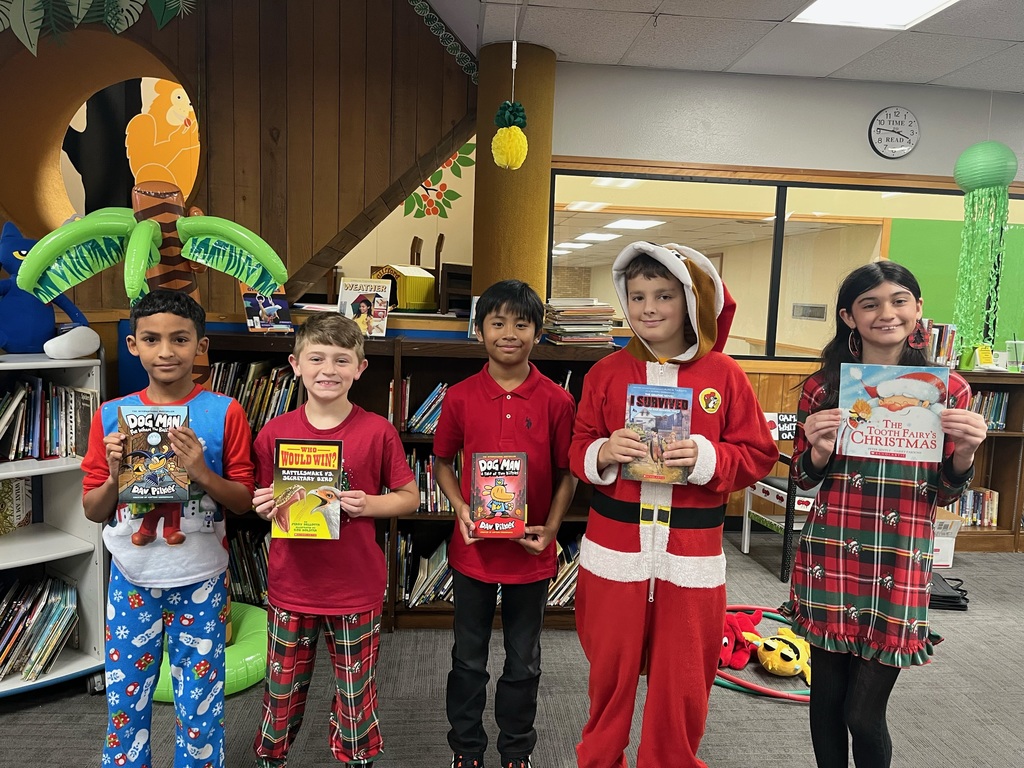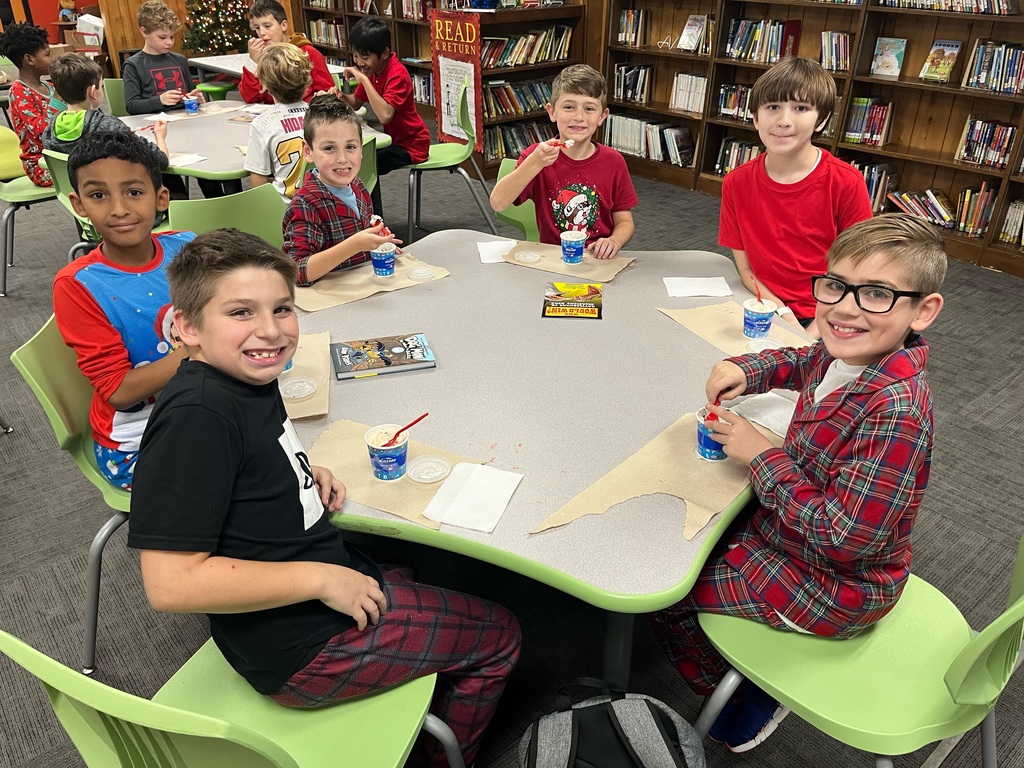 Shout out to Revolution of Kilgore and their Recycling in Schools Program! WO Intermediate students had an opportunity to collect plastic bags for recycling. December winners (Marsh, Newill, Perry, Odle, Bodovsky, Laughlin, Blankenship, Jenkins) received a Chik Fil A gift card and Grand Prize Winners for the program (Cunnigham, Watson) received a Kindle Fire Tablet and a $25 gift card!