Roughneck Theatre Company will be holding auditions for its fall play, THE CURIOUS SAVAGE, on Tuesday, September 13th. And, as a way of helping students who would like some feedback BEFORE the auditions, we will hold an audition workshop, from 4:00-6:00 pm on Monday, September 12th. Bring your audition speech and let Mr. Higginbotham help you get ready.
Roughneck Radio will be on the air at 7 o'clock Friday night for the White Oak vs Harmony football game. Join Brett Cloud and Rick Higginbotham for the call. Listen on your smartphones and computers. We're at roughneckradio.net, and on the free TuneIn Radio app.
Seniors and principal Jack Parker gather for a picture before the close of senior sunrise. Student council members and advisor Kim Taylor planned the annual event.
Senior Sunrise is tomorrow morning at 6:45. Bring a blanket or something to sit on and breakfast will be provided! See you all there! **Unless it's raining, if so we will reschedule**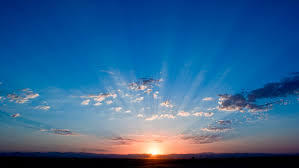 The JV White team will travel to Texarkana today to take on Texas High.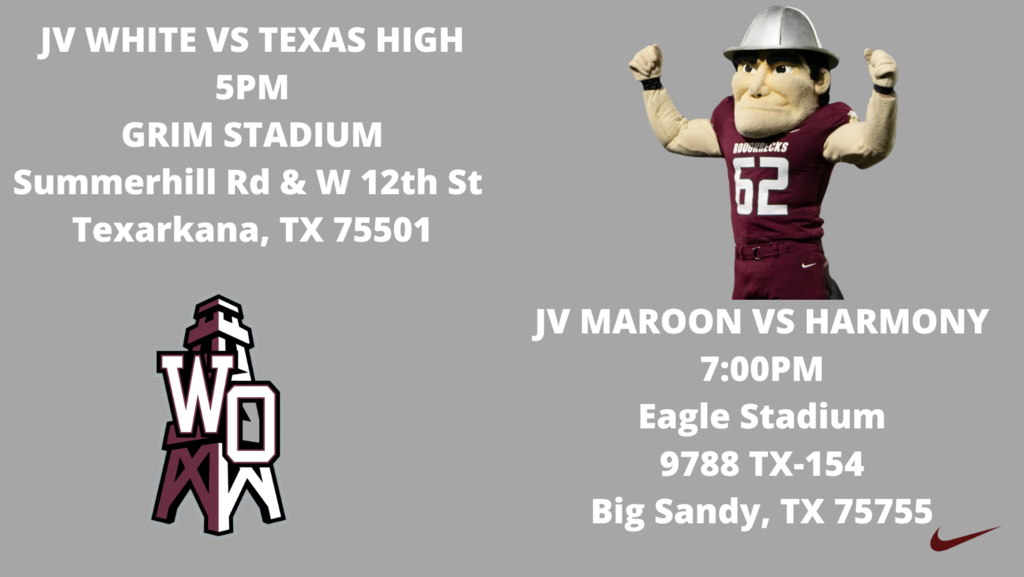 JV Maroon plays in Harmony tonight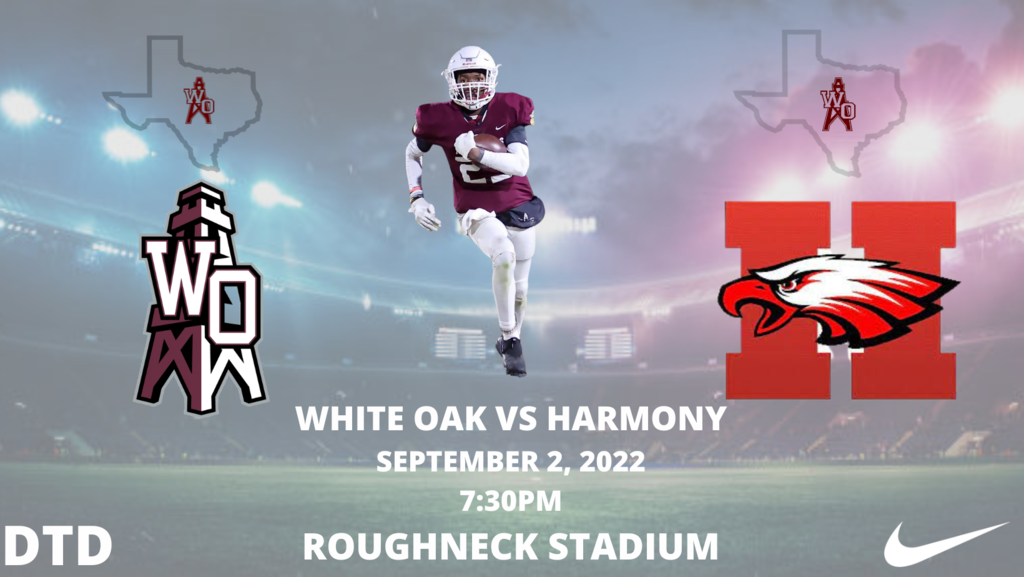 Roughneck Players of the Week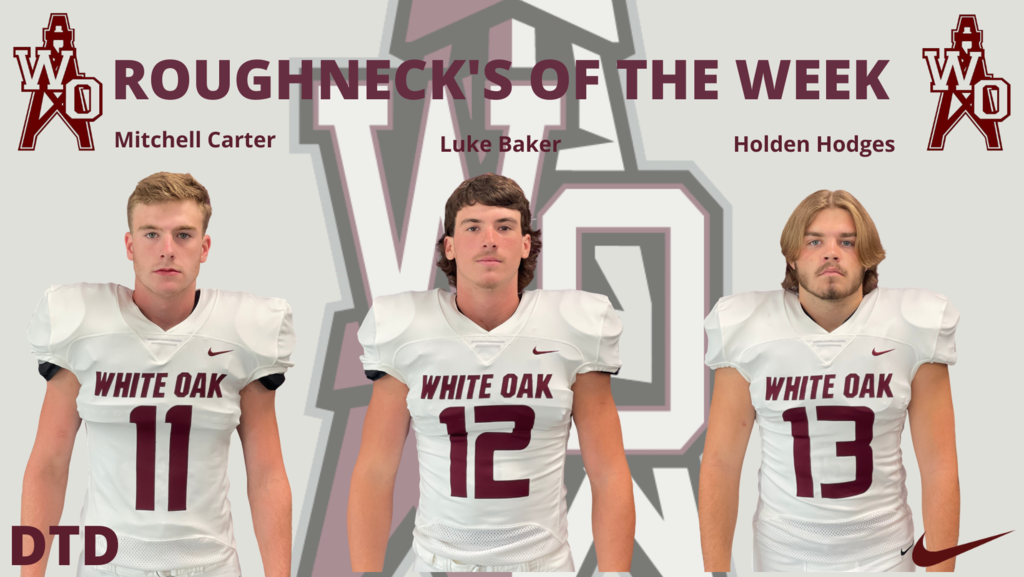 Mrs. Henderson's class takes on their first lab experiment text Benedict's solution on Cheetos. Freshman Adeline Fritsche carefully stirs the mixture. The experiment proved Cheetos contain starch, lipids and protein. "It was pretty cool to learn about what all Cheetos contained and to figure it out on our own," Fritsche said. "The goggles were giving me a headache, but other than that it was interesting."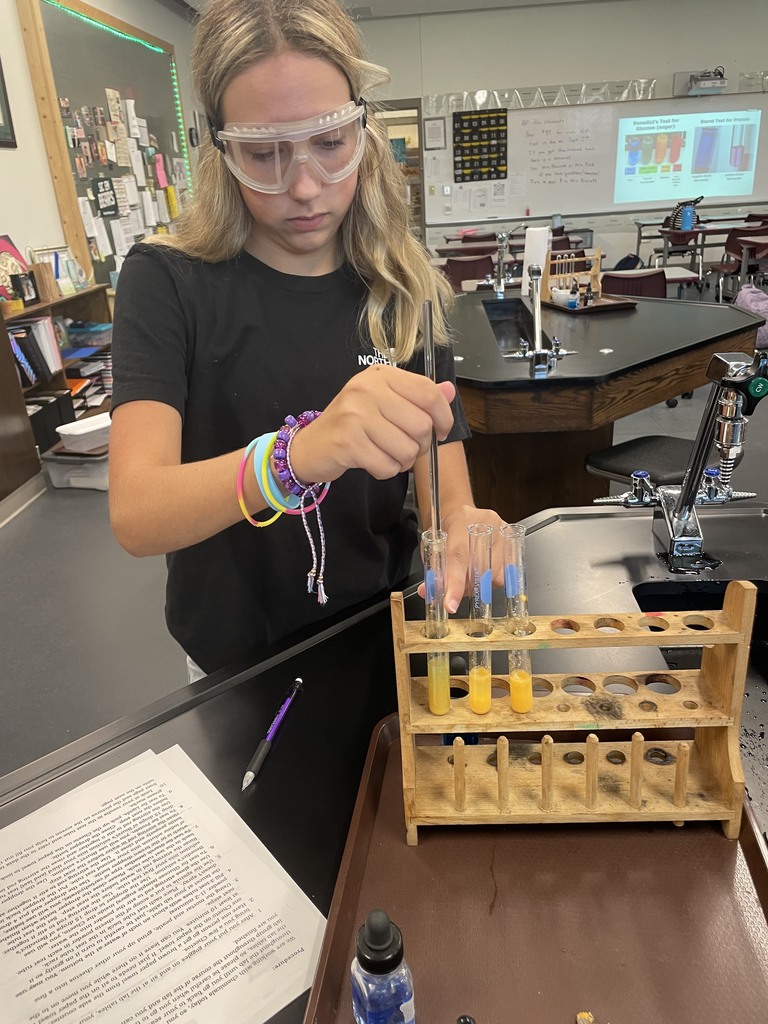 Two ways to find the broadcast for Friday Night White Oak vs Harmony! roughneckradio.net The TuneIn Radio app
Roughneck Radio will broadcast the White Oak vs. Harmony game on Friday night. Air time will be 7:00.
Smiling to the crowd, senior head twirler Sarah Burch performs the auxiliary line's first routine of the year. The twirlers practiced multiple hours each week to prepare for the performance. "The field was wet," Burch said, "making it harder to keep a grip on my batons." photo by Karen West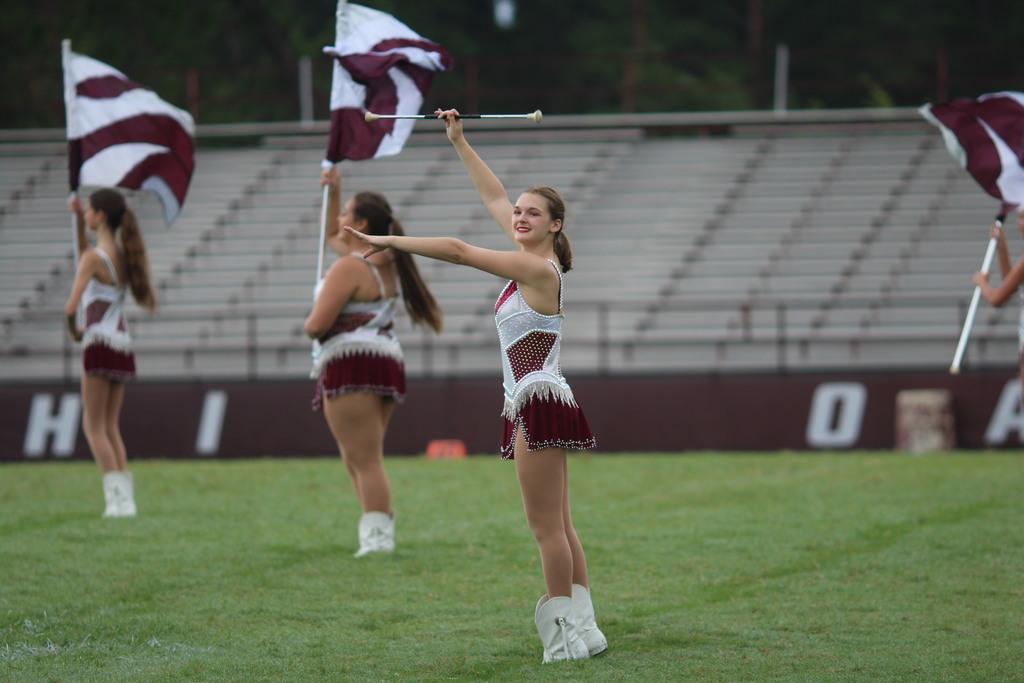 Playing to the crowd, flute and clarinet players perform the song 'Kings and Queens' at the first pep rally. The first pep rally was held outside due to the unfinished bleachers in the high school gym. photo by Karen West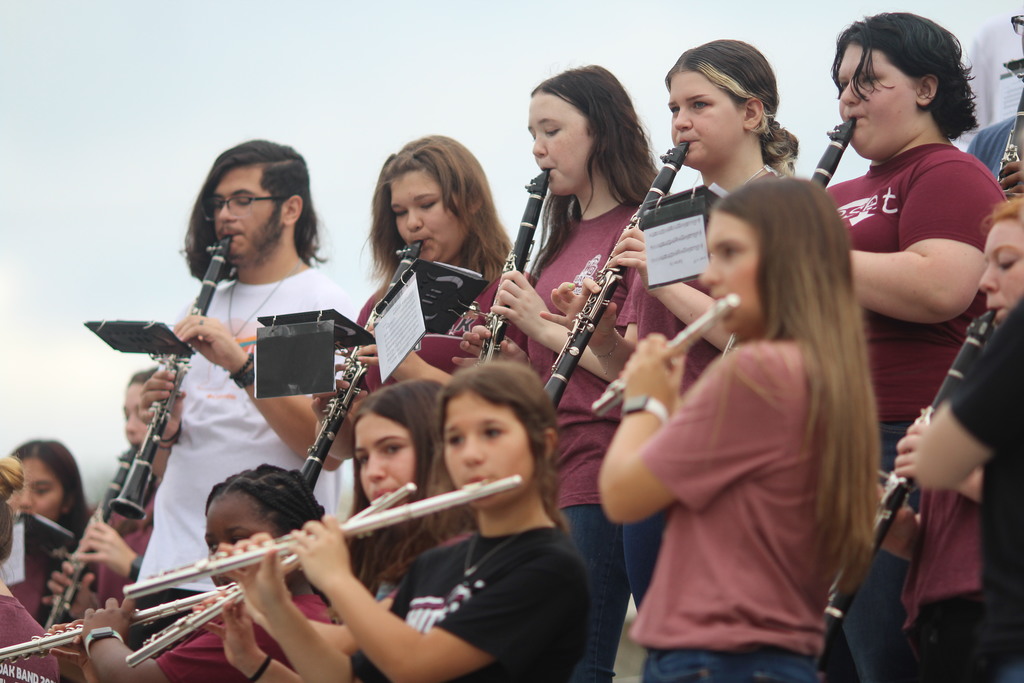 Serving the ball to initiate the play, senior Mallory McKinney scores an ace against Henderson. The Ladynecks swept the Lady Lions 25-13, 25-11 in their last match at the Shirley Atkins Tournament. photo by Danica Herrera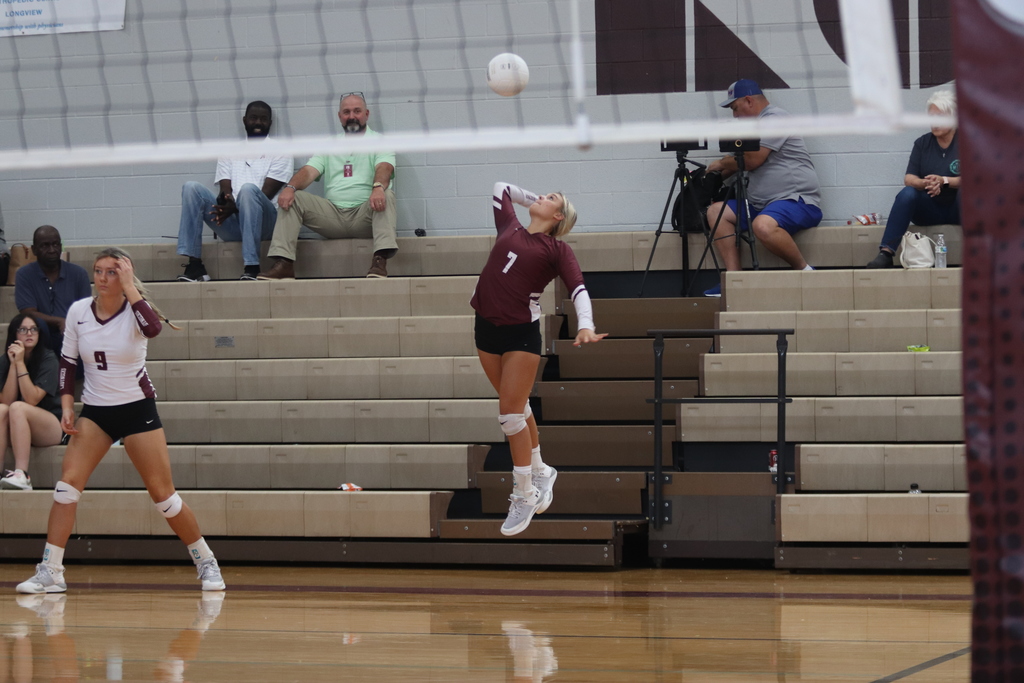 Pouring the water into the cup, senior Zoey Cabral, sophomore Emily Tucker and freshman Jaidan Johnson demonstrate how to play the water cup game. The Back to School bash featured game and activities that the FFA hopes will bring in more memories.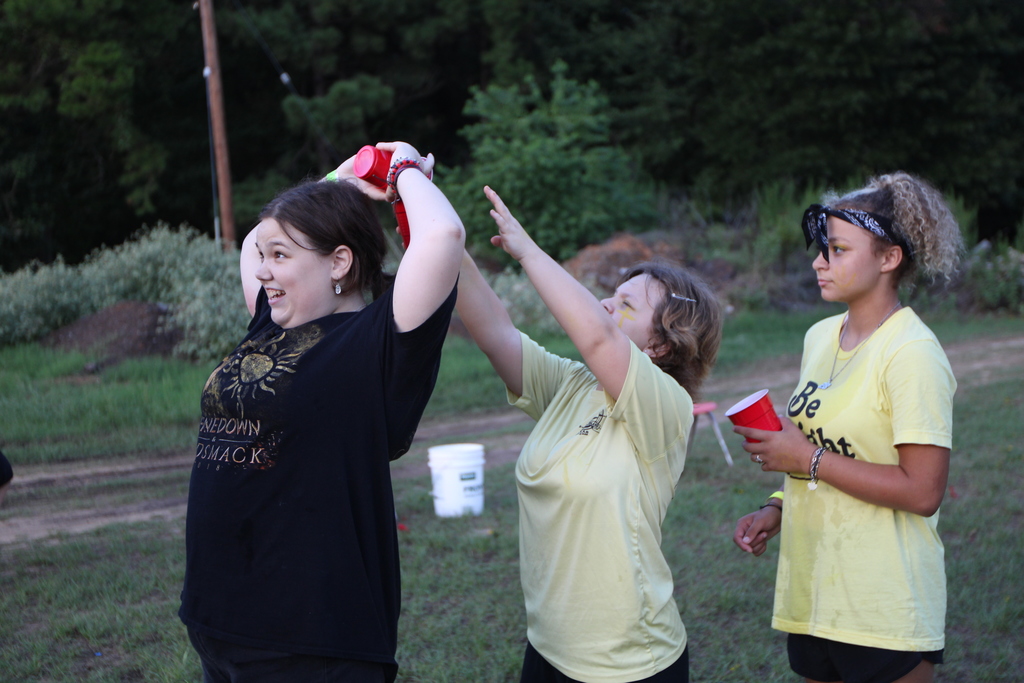 Spiking the ball, sophomore Addison McClanahan warms up to take on Centerville. The Ladynecks won their second game of the day, sweeping the Lady Bulldogs. photo by Carson West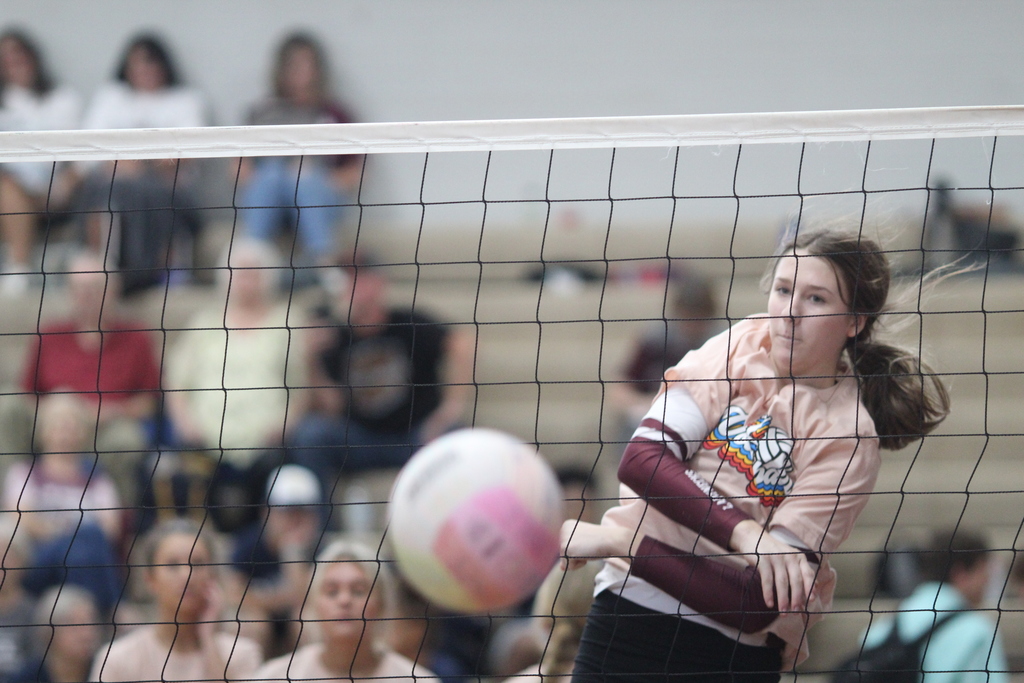 JV Football today at Roughneck Stadium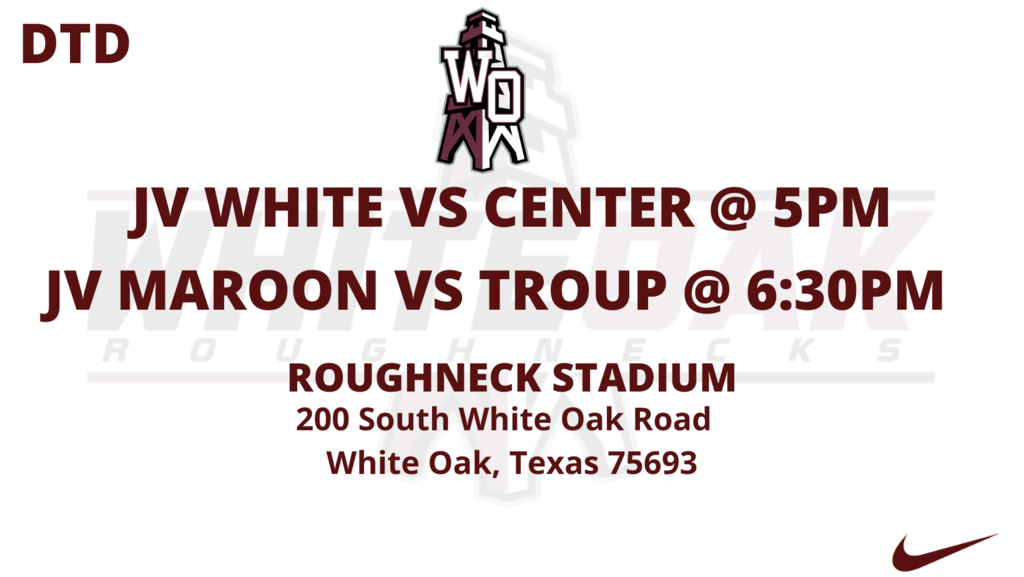 Journalism students named to All-State Staff Four students recognized for achievements By: Karen West The University Interscholastic League has named senior Trinity Noll, sophomore Allison Sims and graduates Garrett Cook and Karson Lott to the 2022 All-State journalism staff. The league announced staff members in August based on a culmination of points earned throughout the previous school year. Students earn points from UIL journalism competitions at invitationals, district, region and state level as well as other state and national writing competitions for both individuals and publications. A student journalist becomes eligible for the All-State staff by earning 50 or more points over the course of the year. "When I got All State Journalism my sophomore year it was sort of a shock to me," Noll said. "When I started my junior year, it was an expectation. We track our points throughout the year. Many points come from UIL meets, newspaper stories and yearbook spreads. Being an editor also gave me many more opportunities to receive points. All-State is something that is in the back of my mind and keeps me on track knowing that I have to place well at every UIL meet and do my best to write great stories for the newspaper. For me, it is a tracker and a baseline for how well I should be doing each year." Noll competes in two events, feature writing and editorial writing, advancing to the regional meet in feature writing last year. She serves as this year's Gauger editor. Sims competes in two UIL journalism events, copy editing and editorial writing. She competed in the State UIL Academic Meet in Austin last year and placed fourth in editorial writing. Alumni Cook and Lott also competed in two events throughout the year. Both served in leadership positions last year, yearbook and newspaper editor, respectively. Cook competed in copy editing and headline writing and completed his high school career at the State UIL Academic meet as the state champion in copy editing. Lott competed in two events, news and feature writing, and served as an alternate to the state meet in feature writing. "Making the All-State Journalism Staff for three years has ultimately been one my biggest accomplishments in high school," Cook said. "Although it's not really noticed by anyone outside of journalism, it's a big deal to make the staff. I would encourage everyone in journalism to try to make it at least once. It's one of those validations besides UIL medals and plaques that proves to you that you performed exceptionally throughout the year."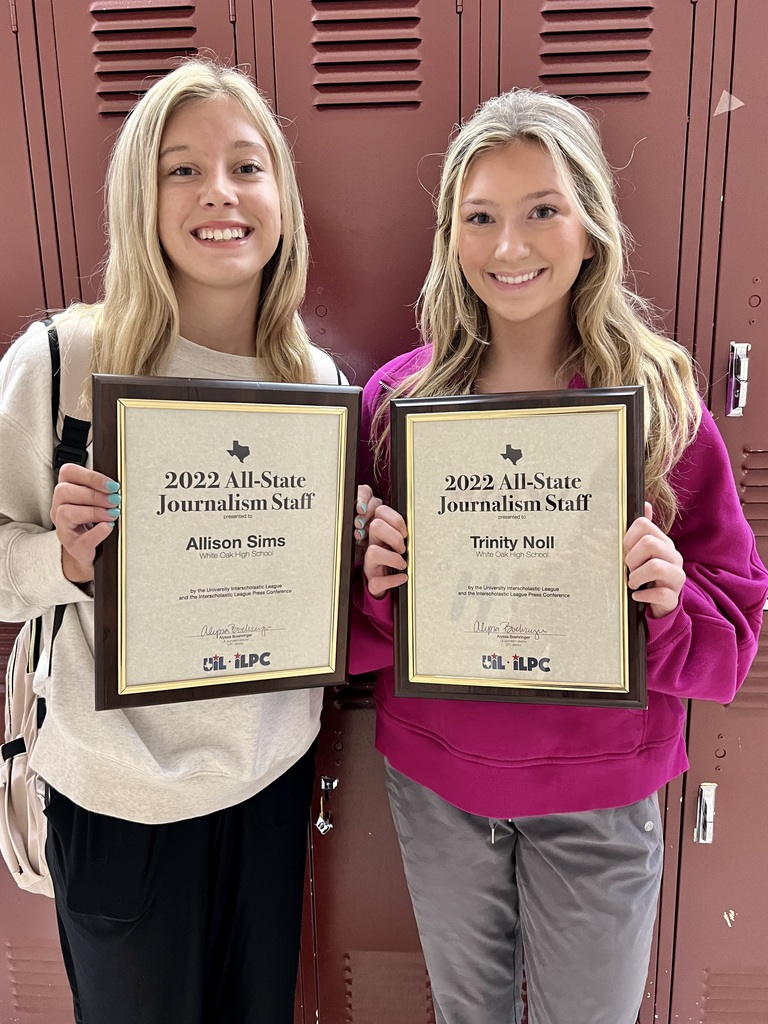 Running toward the finish line, Nathan Watson [9] works hard to push through the race. Watson ran two miles in 13:20 to finish in 13th place.