Mixed Doubles team, Raul Guillen and Mackenzie Goode are 3X Regional Qualifiers and now 1X State Qualifier. They will compete April 25-26, 2023 in San Antonio, TX in the UIL State Tennis Tournament.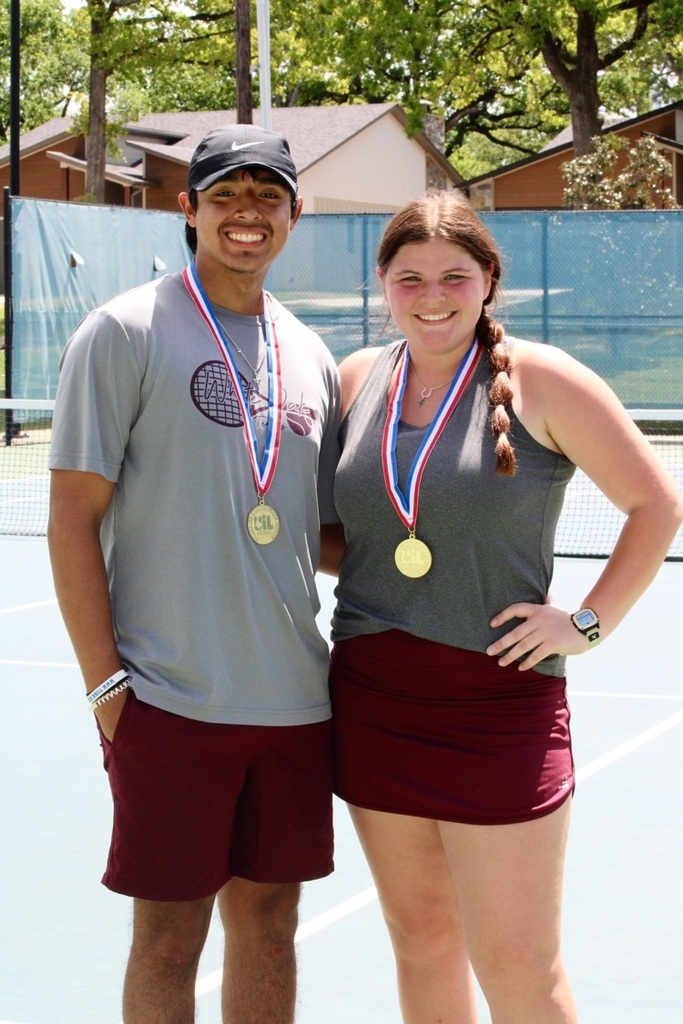 🌟SCHOLARSHIP WINNERS!🌟 Congratulations to Kaylee Sipes and Mackenzie Goode for being awarded a Harvest Festival Scholarship. Kaylee Sipes- $4,000 Scholarship recipient Mackenzie Goode- $3,000 Scholarship recipient So proud of you ladies!!!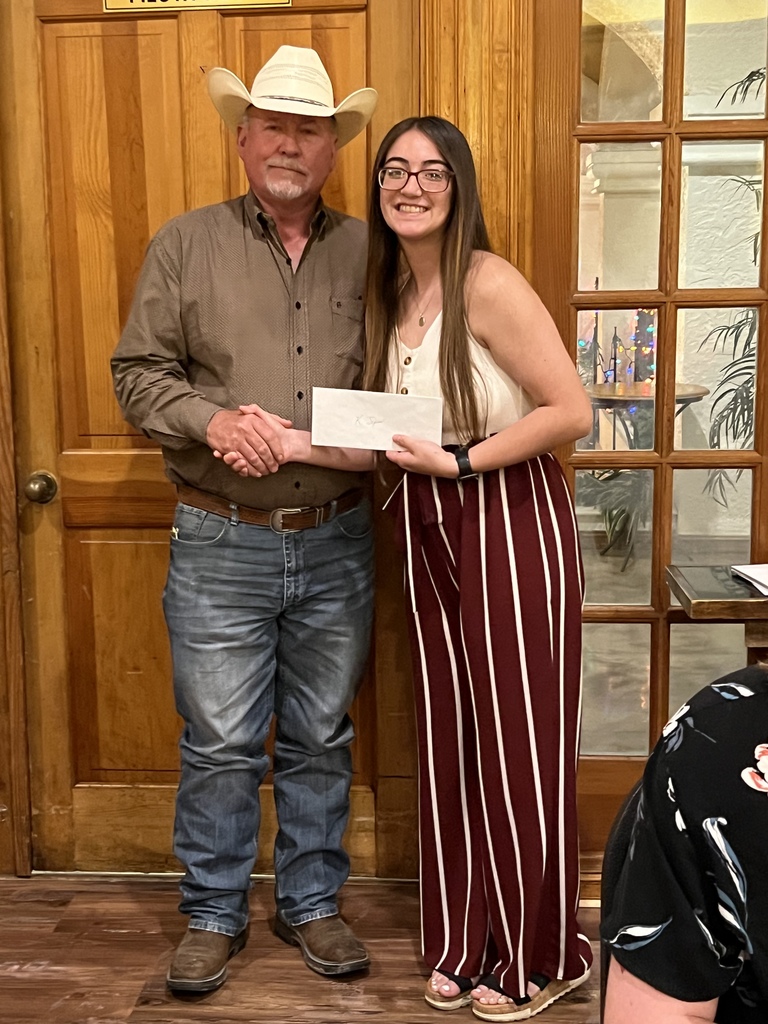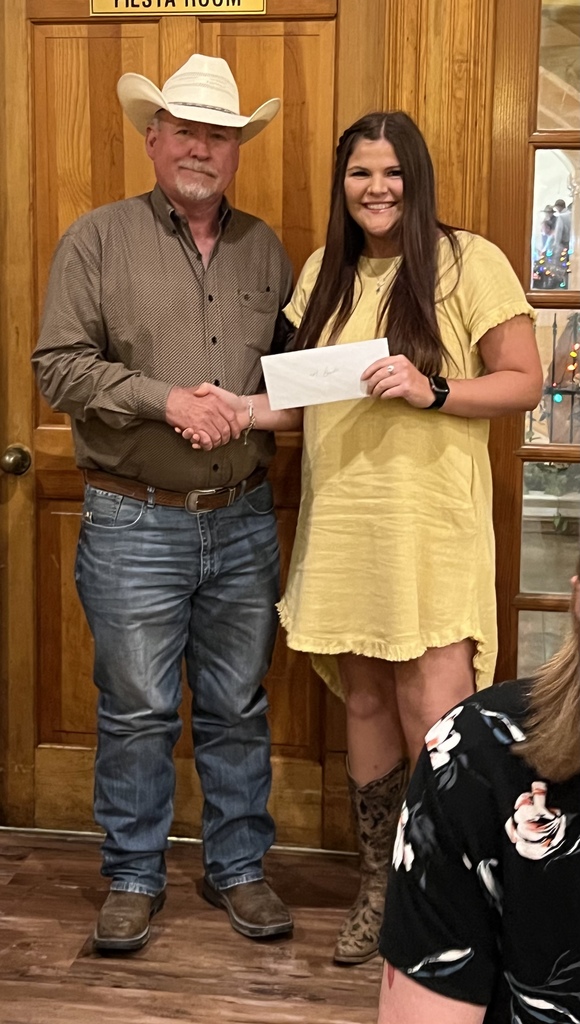 REGIONAL QUALIFIER SHOWCASE!!!! Join White Oak and Longview High Schools on Monday night, April 17th, for special preview performances of two of William Shakespeare's best known works, THE TRAGEDY OF HAMLET (White Oak) and OTHELLO, THE MOOR OF VENICE (Longview). Both plays are headed to the UIL One-Act Play Regional finals. The performances will be held at Longview High School's Mickey Melton Center for Performing Arts and will begin at 6pm. Admission is $5. Hope to see you there!

Meet Dr. Paul at the park, Tuesday, April 18th at 5:30PM!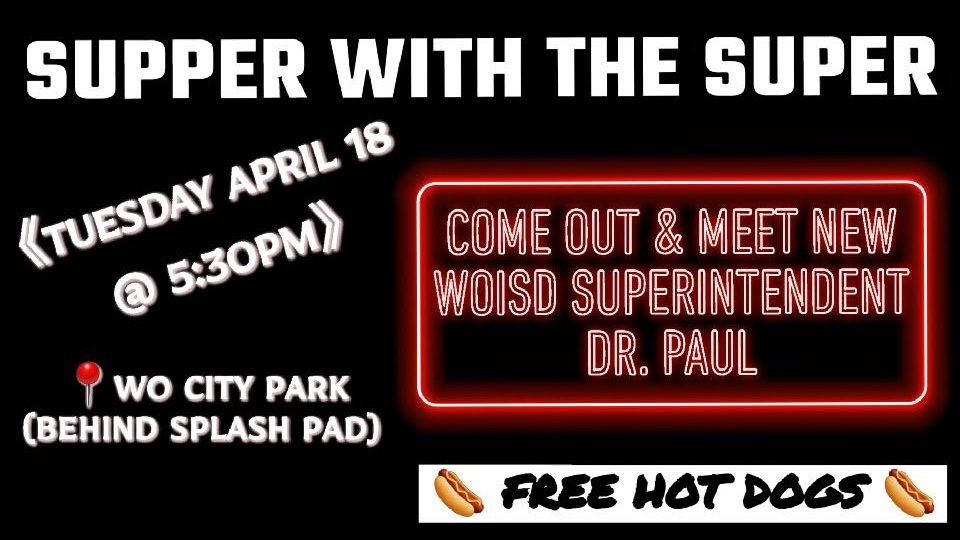 White Oak High School Student Council Receives Eighth Consecutive Top National Award White Oak, TX April 6, 2023—For its exemplary record of leadership, service and activities that improve the school and community, the White Oak High School student council has been recognized as a 2023 National Gold Council of Excellence by the National Student Council). The NatStuCo program is supported by its parent organization, the National Association of Secondary School Principals. "This award is based on a calendar year not school year," student council advisor Kim Taylor said." The National Gold Seal is for exemplary record of leadership, service and service and activities that improves the school and community. This is our eighth consecutive year to be awarded the National Gold Council Of Excellence Award. Some of our projects for this are Breakfast for first responders, senior sunrise and sunset, help serve the senior citizen luncheon and Veterans luncheon for our community, host 3 blood drives a year, numerous teacher appreciation projects, Military Week, Huge Pink out fundraiser for a community member or student battling cancer every year, Teens in the Driver Seat and so much more for our school and community." "Exceptional student councils are a hallmark of exceptional schools," said NASSP CEO Ronn Nozoe. "The White Oak High School council has taken student leadership to the next level, creating a culture promoting scholarship and citizenship that resonates far beyond their team. I'm delighted to recognize their hard work with the National Gold Council of Excellence Award for their commitment to service, leadership and uplifting the voices of their peers." "I am so excited to be a part of this honor," Taylor said. A student council must meet a variety of criteria to earn the National Council of Excellence Award. In addition to basic requirements such as a written constitution, regular meetings and a democratic election process, the councils must have demonstrated successful sponsorship and participation in activities such as leadership development and service to the school and community.
Congratulations to our 36 Academic UIL Regional Qualifers! GO ROUGHNECKS!!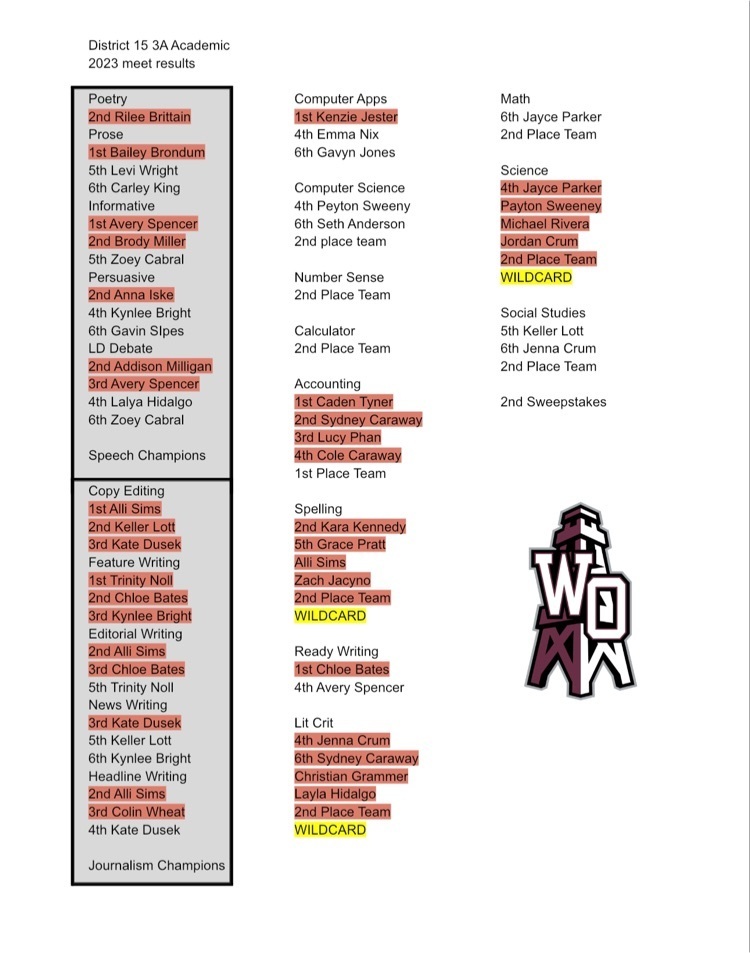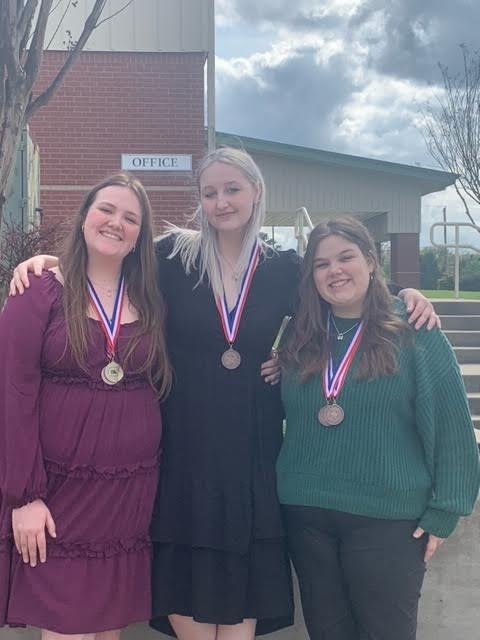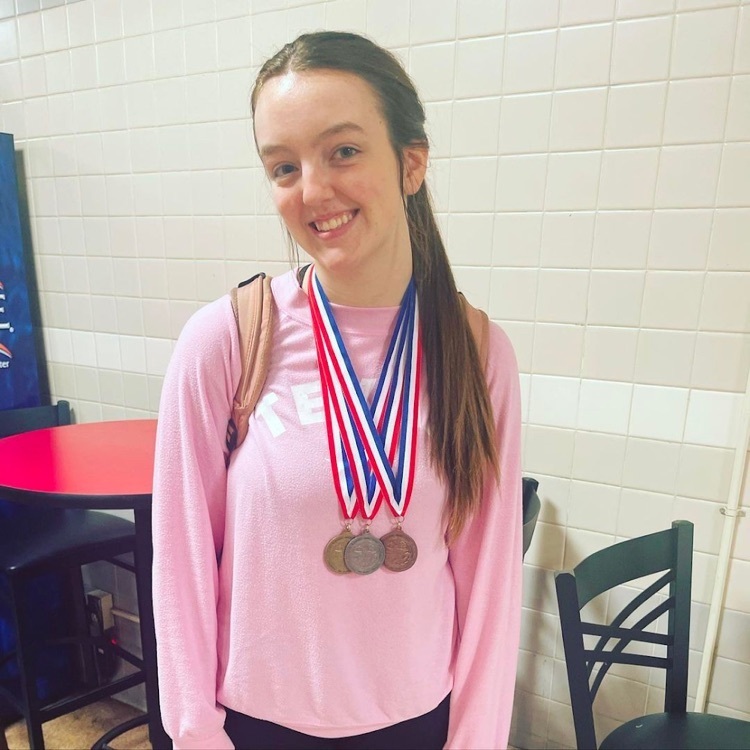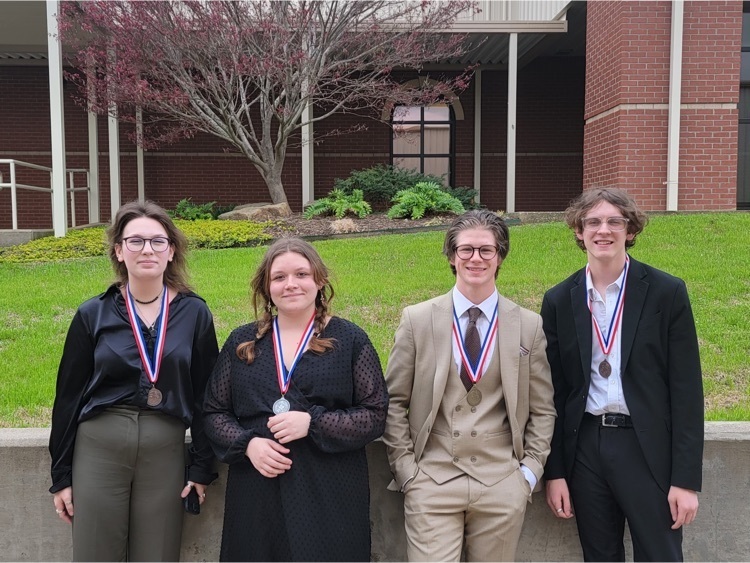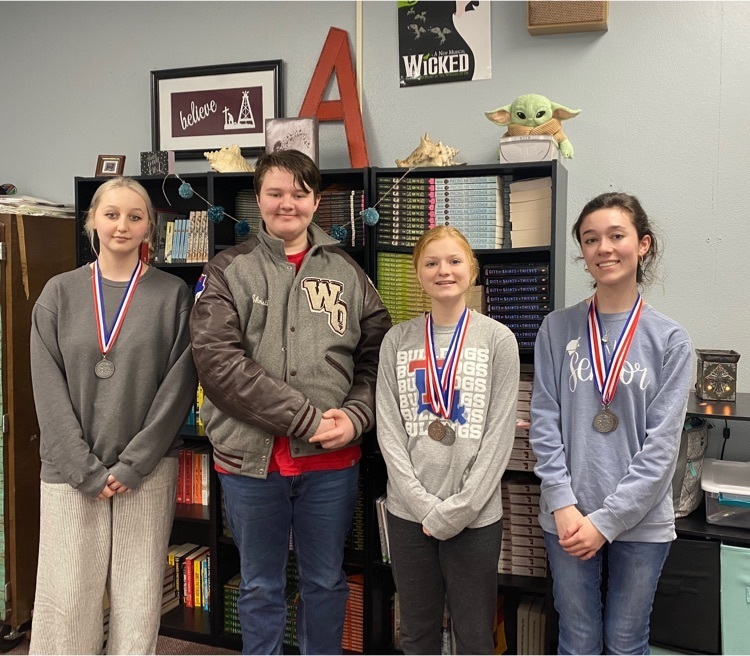 Huge shout out to the WOHS cast and crew of this years OAP "Hamlet". We are advancing to the Regional round of the Class 3A UIL One Act Play competition!! GO ROUGHNECKS!! Great job Mr. Higg!!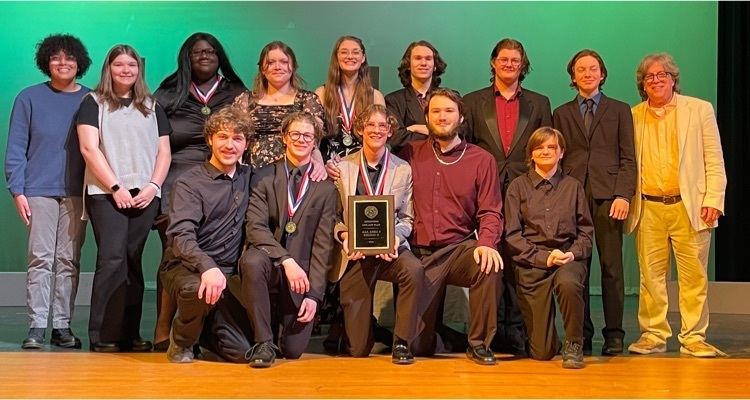 Congratulations to Rick Higginbotham and the cast and crew of this year's one act play, Hamlet. They were Bi-District Champions today advancing to Area next week!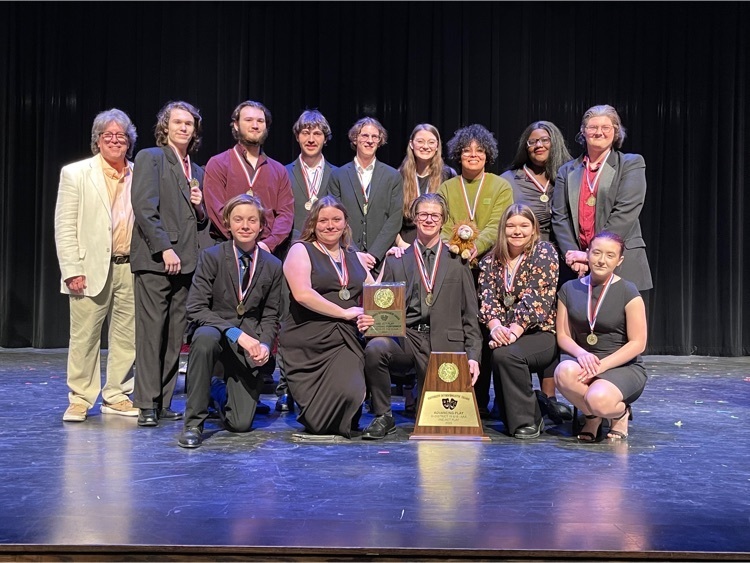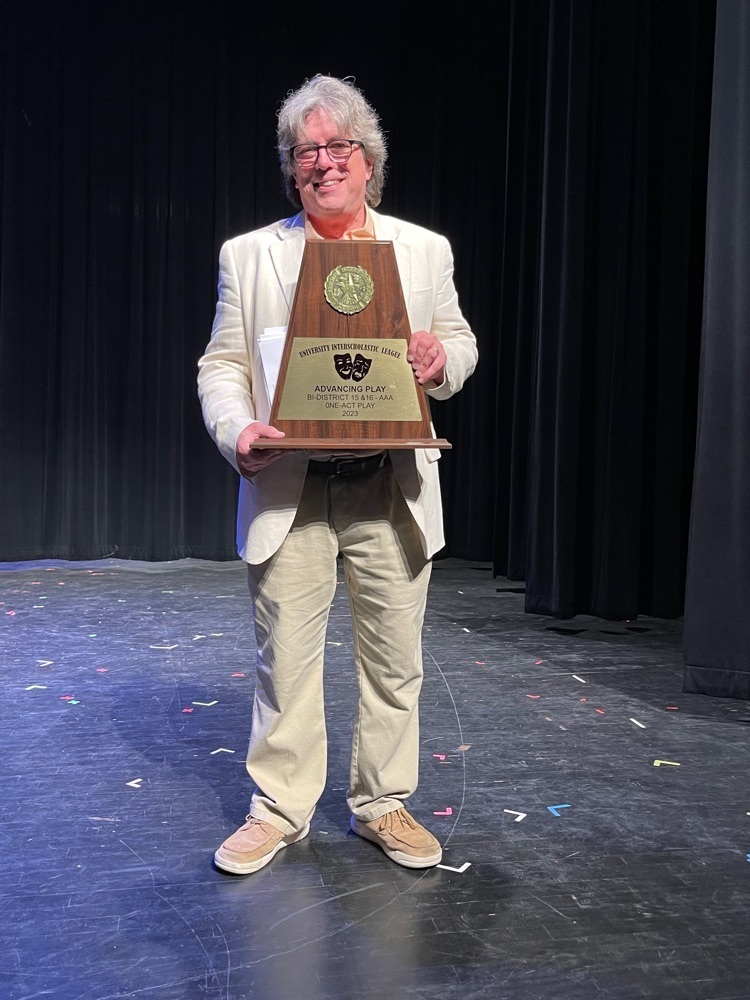 Iske and Bright take 5th place in Class 3A in CX Debate, Iske was the 5th place speaker overall! Please congratulate Anna and Kynlee and their awesome Coach, Pam Lattin! GO ROUGHNECK DEBATE!!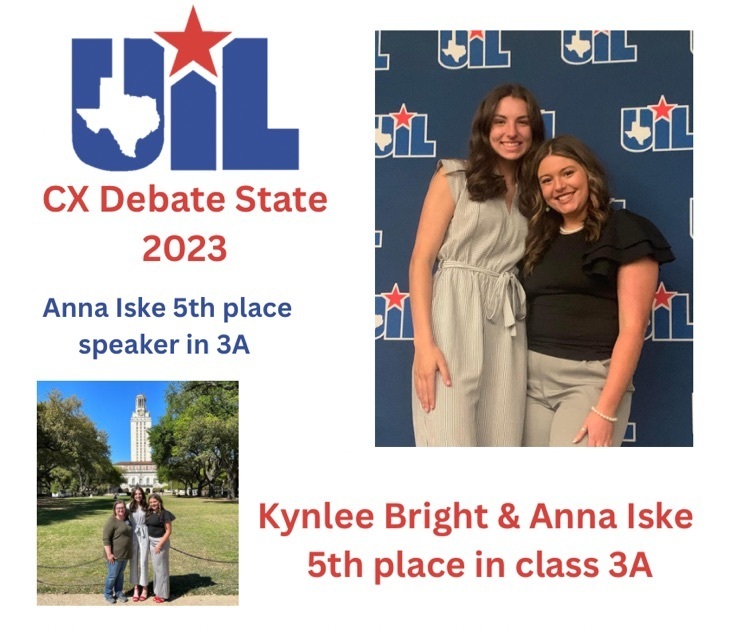 White Oak Education Foundation 3rd Annual Golf Tournament!!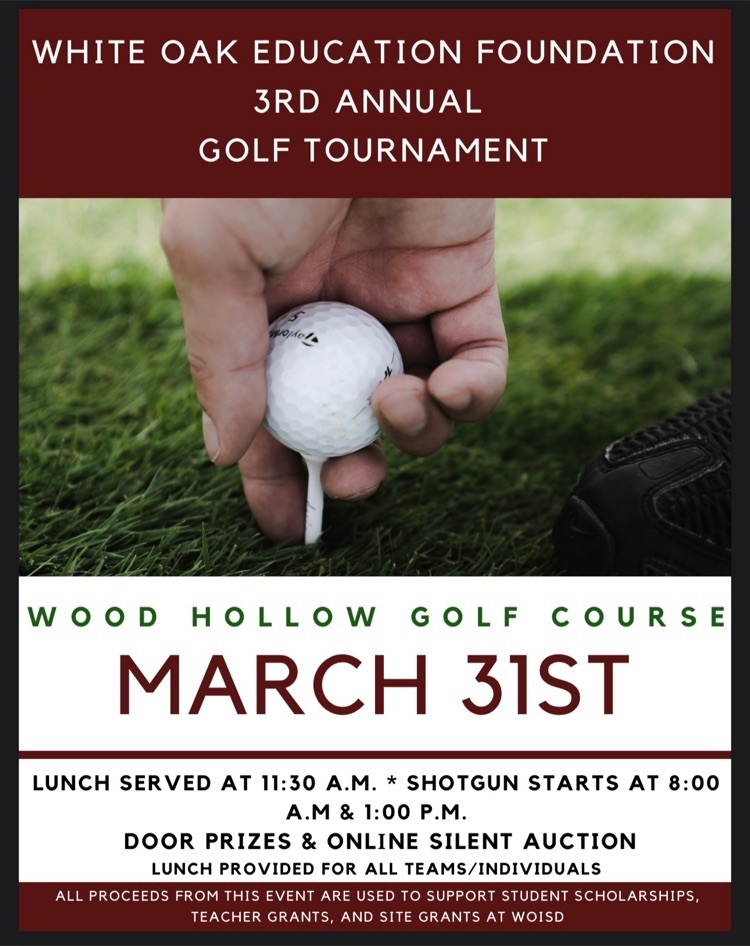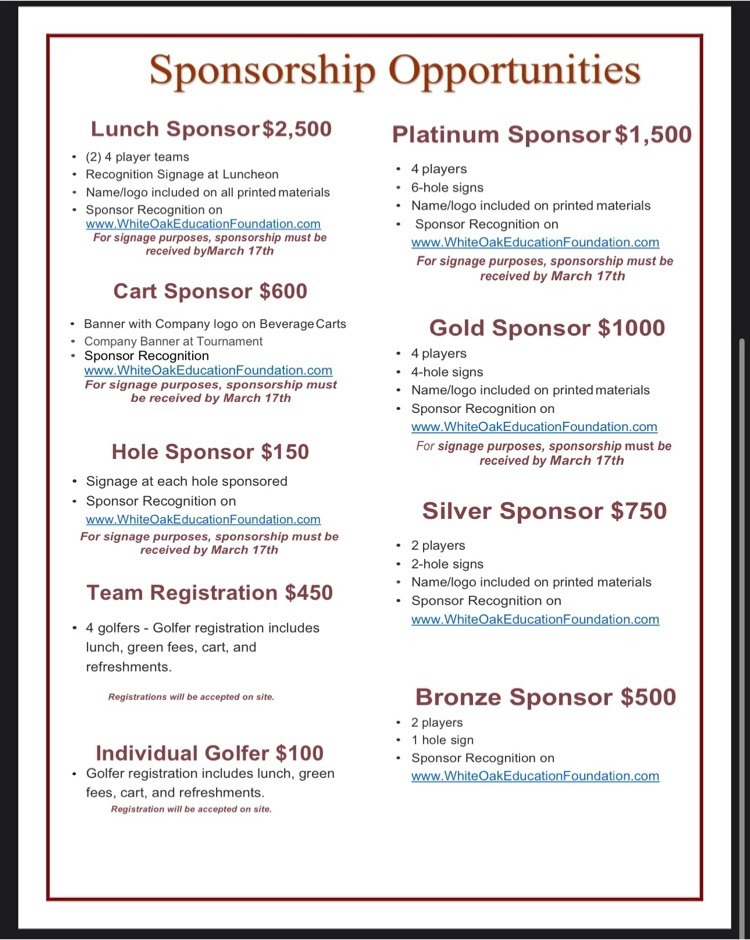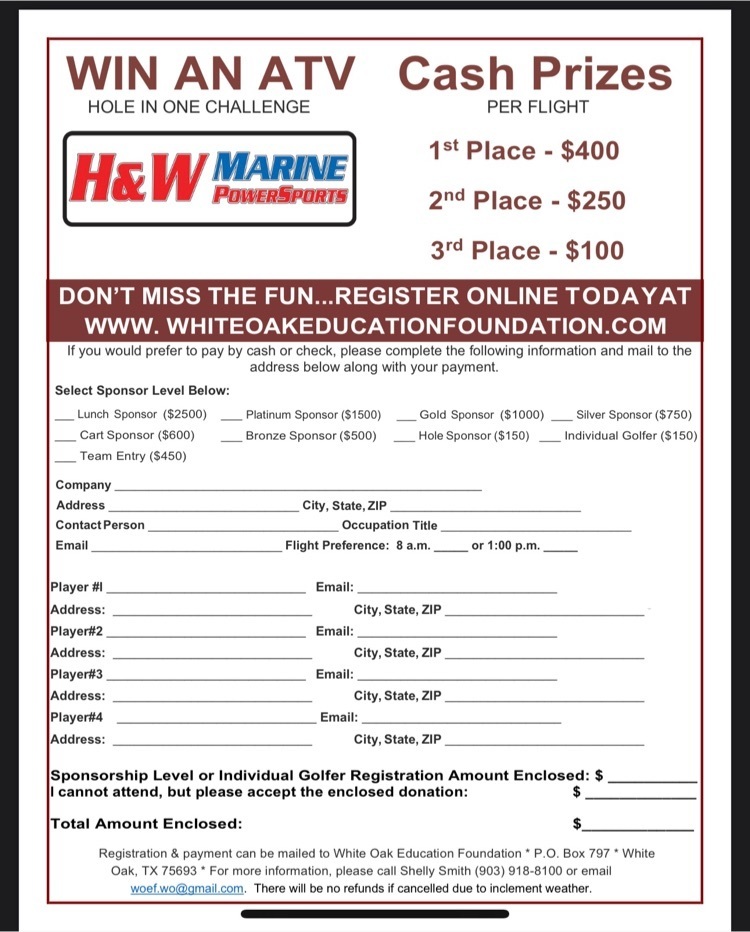 The White Oak High School Theatre Department, and its production of THE TRAGEDY OF HAMLET, by William Shakespeare, advanced from their district competition on Thursday and will now be competing at the Bi-district meet on Tuesday, March 21st. It will be at Winona High School and White Oak's performance time will be at around 3:50 that afternoon. If you are able to attend, plan on arriving at 3:30, to play it safe. Congratulations, and Break-a-Leg at Bi-district!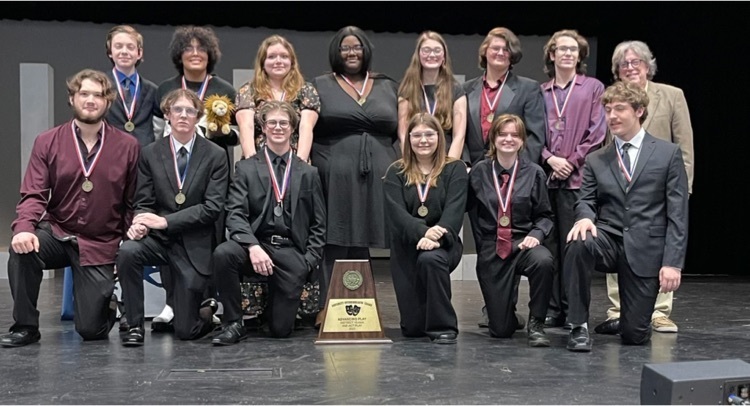 Congratulations to our One Act Play cast and crew. We advanced to Bi District!! GO ROUGHNECKS
White Oak High School staff and student body welcomed Coach Ludlow in style this morning. Fight song performed by "The Regiment of Roughnecks "and the Roughneck Cheer squad. Please welcome Coach Ludlow to the Roughneck Family! GO ROUGHNECKS!!!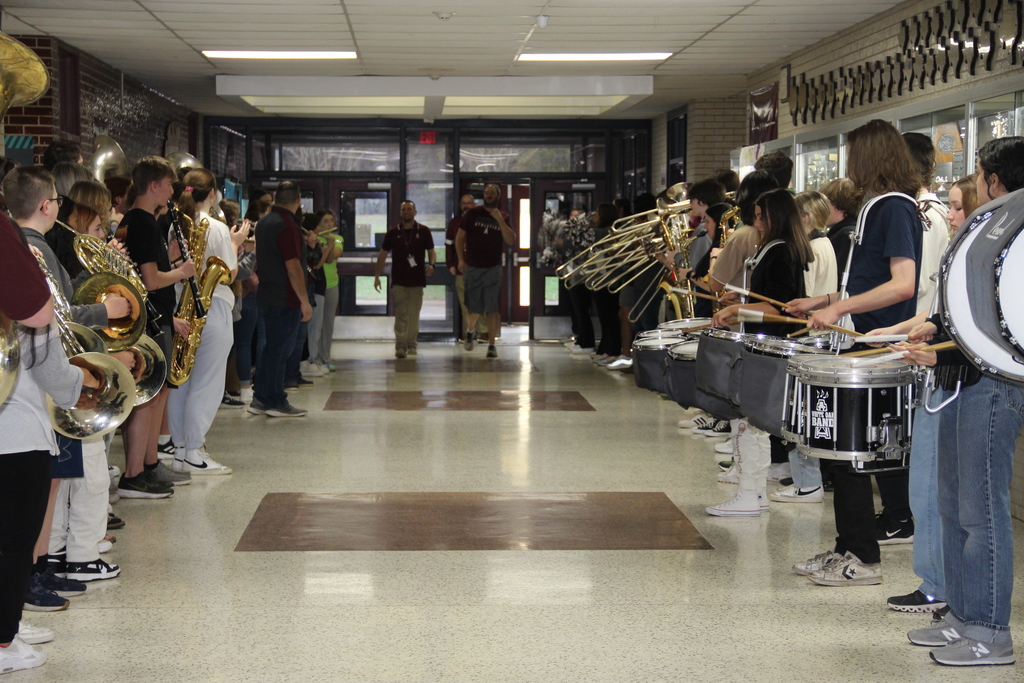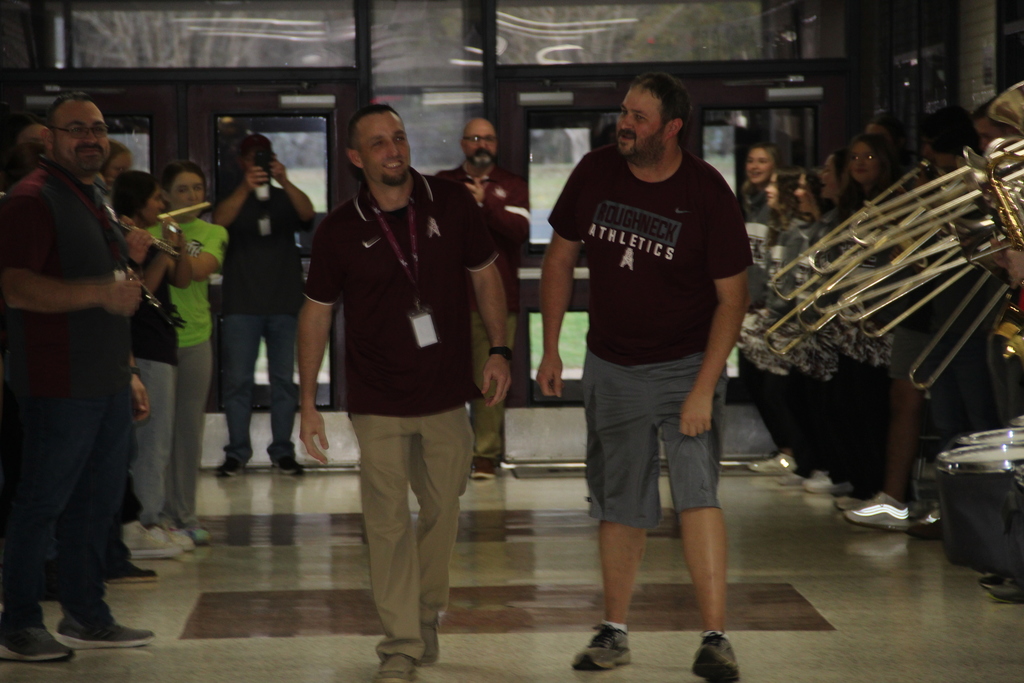 Please give Coach Ludlow and his family a huge Roughneck welcome!!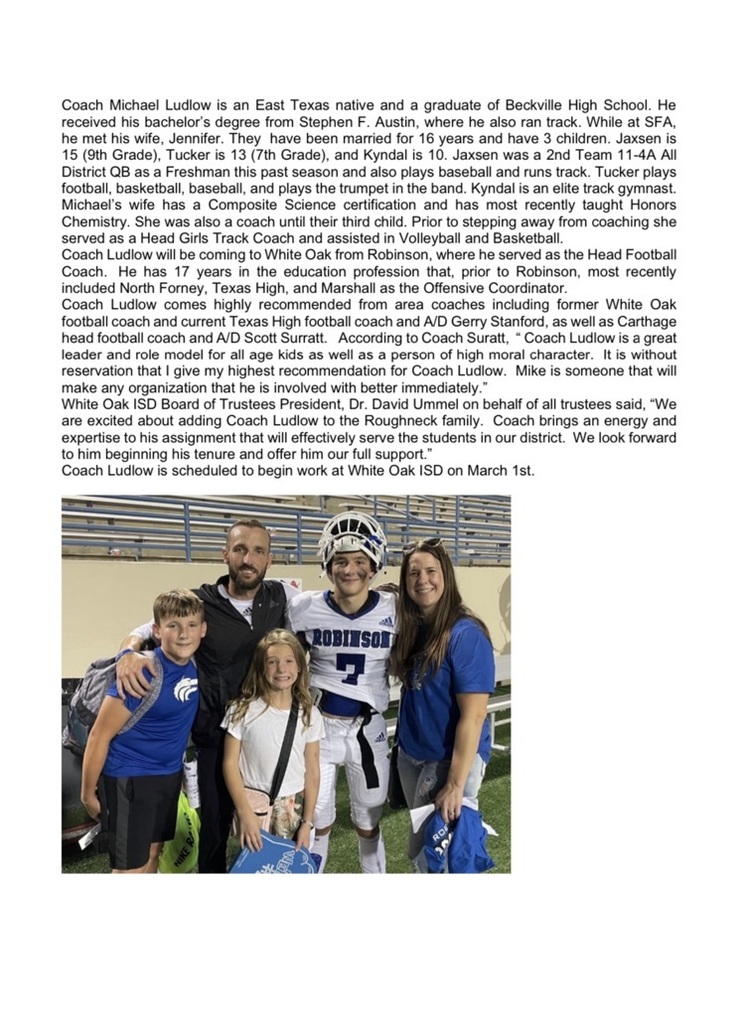 Roughneck basketball playoff information!!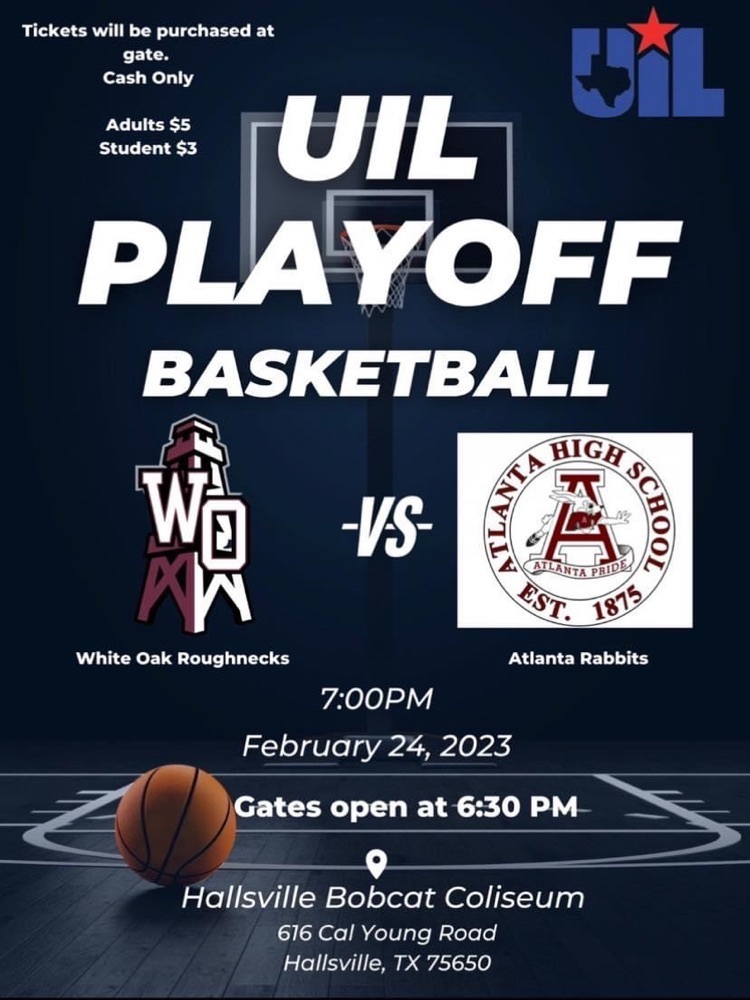 Get your Roughneck Baseball game gear!!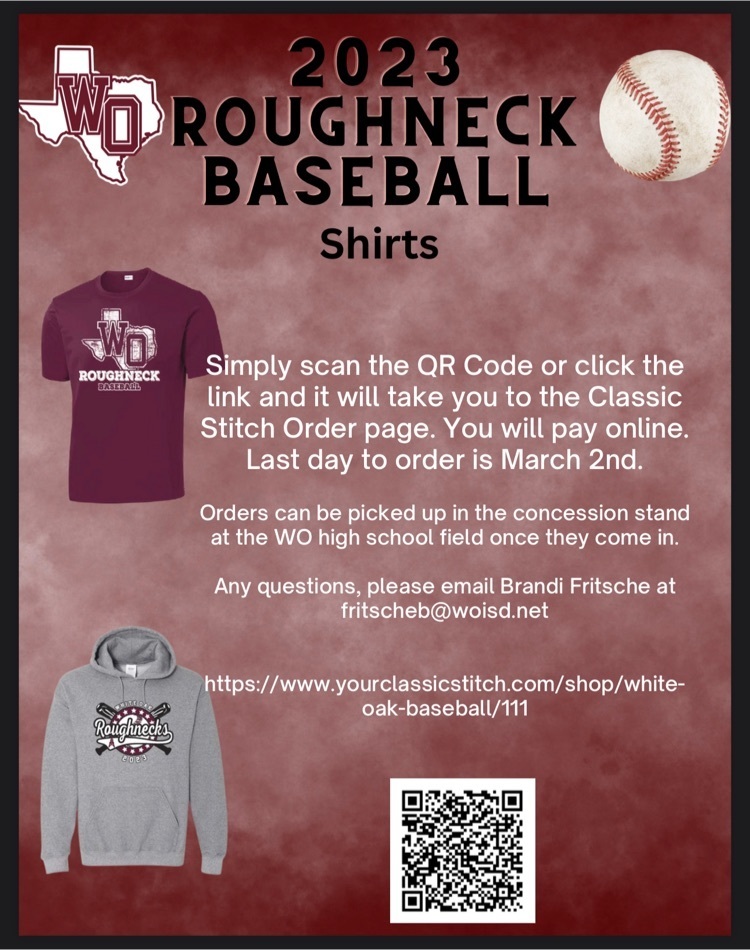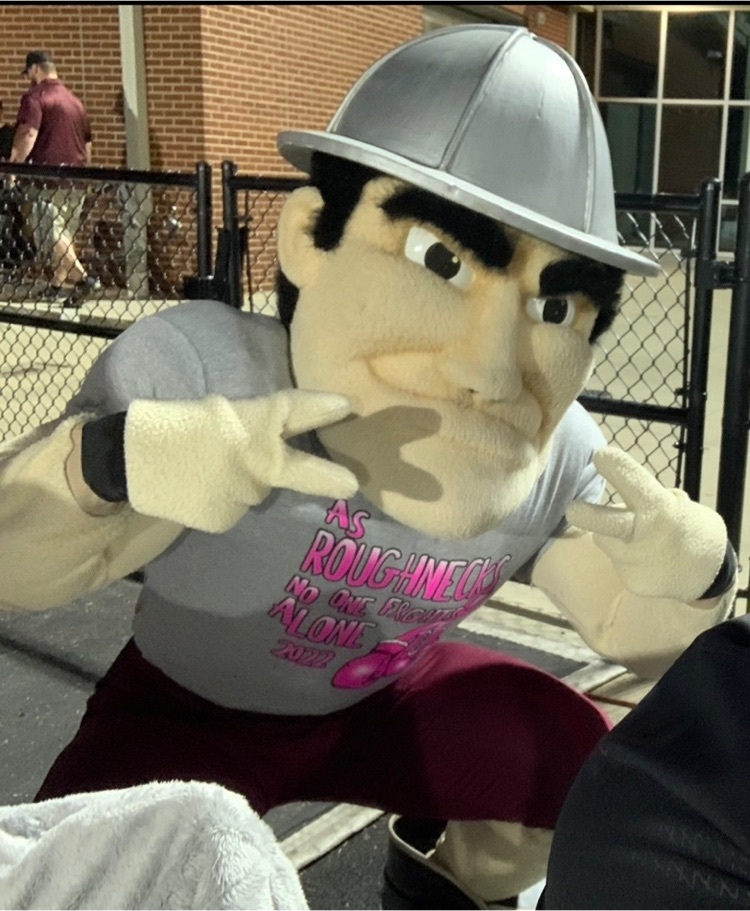 The Roughnecks are entering into postseason play as 15AAA District Champions for the 3rd consecutive season. We will have a warmup game tonight @ 6:30 in Tenaha at their Special Events Center. We will play Lumberton, and this game can be viewed on the NFHS network with a subscription.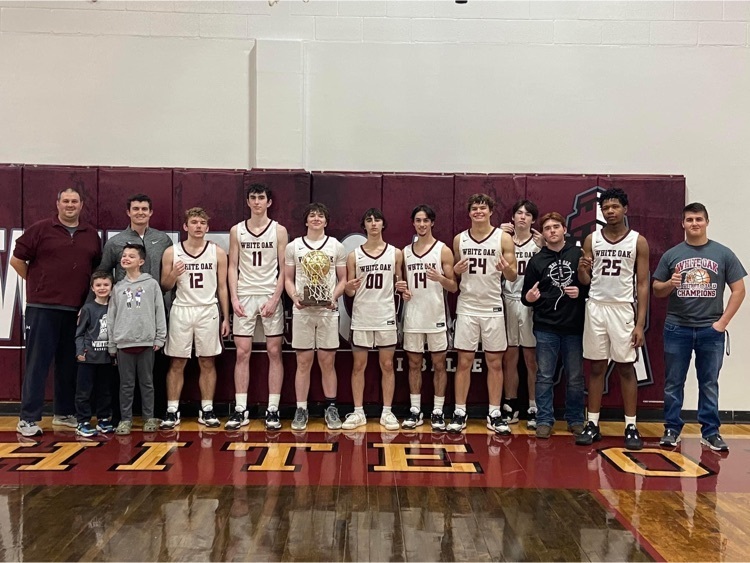 Reminder: With Valentines Day and Cheer Tryouts approaching candy, balloons, flowers and other deliveries will not be accepted. These items need to be enjoyed at home. Thank You