Shout out to FFA.........District LDE results below! Wow!!!!!!!!!!!!! GH Skills: 1st GH Chapter: 2nd GH Creed: 2nd GH Spanish: 4th GH Quiz: 4th SR Skills: 5th SR Chapter: 1st SR Creed: 4th SR Spanish: 3rd SR Quiz: 3rd PR: 1st Advocacy: 1st Issues: 1st Job: 1st Radio: 1st Longview District Sweepstakes Winner!! 11 Teams are advancing to the Area Contest! We have 7 District Champion Teams!!

Roughneck Theatre Company: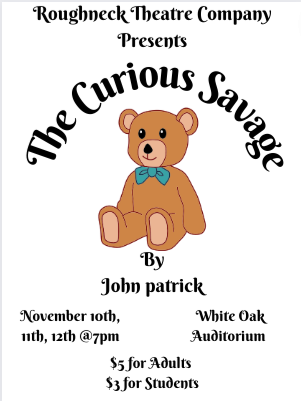 Shout out to girls BB.....JV & V both winners last night in their home opener v Redwater.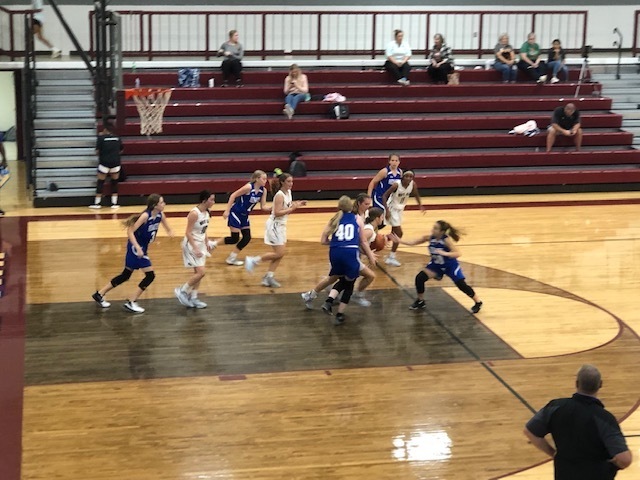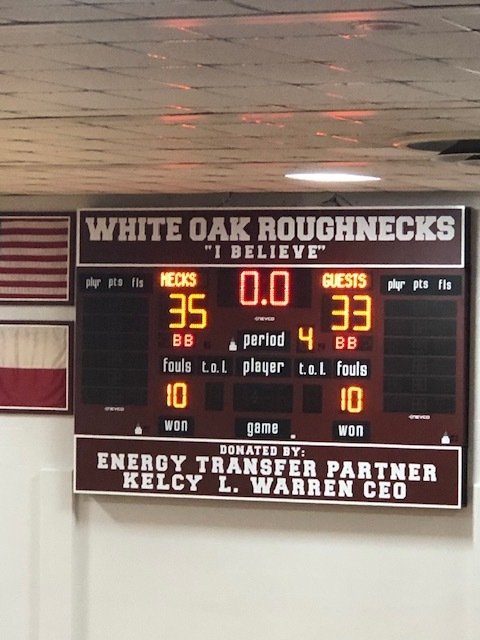 Shout out to Game Day......VB ...Ladynecks v. Tatum tonight @ PT...6:30pm.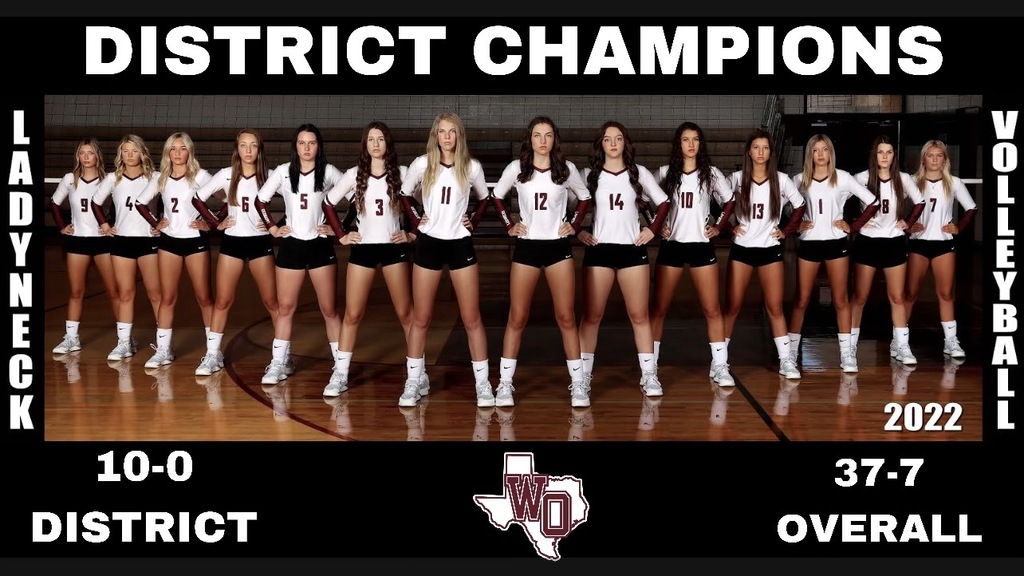 It was a great weekend for our twirlers!! On Saturday our White Oak High School Twirlers had their District UIL Twirling Competition. Sarah Burch, Jenna Crum, Jordan Crum, Sam Henry, and Katie Hinch all made first divisions on their solos. Sarah, Jenna, and Jordan performed as a trio and received a first division! This qualifies all of them to go to State in May! Congratulations and great job!!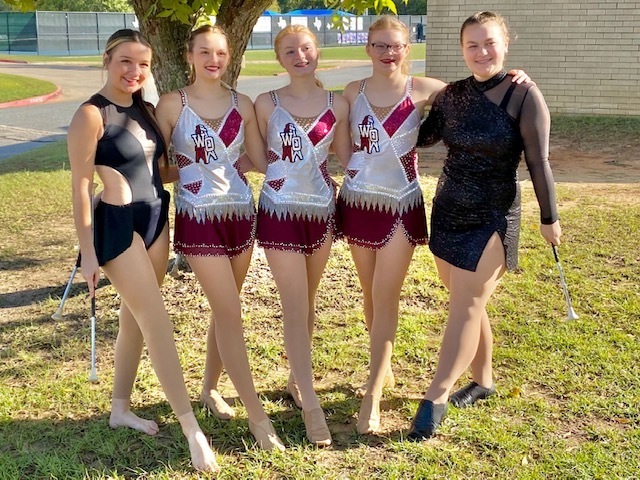 Shout out HS Academic UIL..........Carthage meet results: Poetry - Rille 1st Prose - Bailey Brondom 2nd Carley King 4th Lucas Watson - 1st in consolation round Ready Writing Avery Spencer 2nd Kylie Wallace 3rd Chloe Bates 4th Meagan Brondom 7th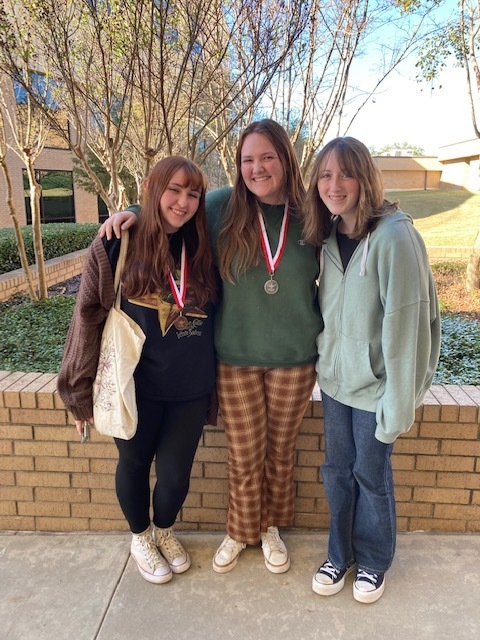 Shout out to VB....winners on Saturday v Mt. Vernon......Up Next? A spot in the Regional Tourney on the line.............. Regional Quarterfinals Playoff Game: White Oak vs Tatum @ Pine Tree Tuesday , November 8, 6:30 PM Gate: $5 for Adults/ $3 for Students VB Game Info / Directions for Tomorrow They are currently doing construction at PT and near their campus. See the FYI below. They are doing construction in front of PT HS and it is 'one way traffic' only (west bound). The best way is to go...... HW80 and turn left on HG Mosely and then turn left on Fairmont and this will get you to the gymnasium. Come out and support our Ladynecks!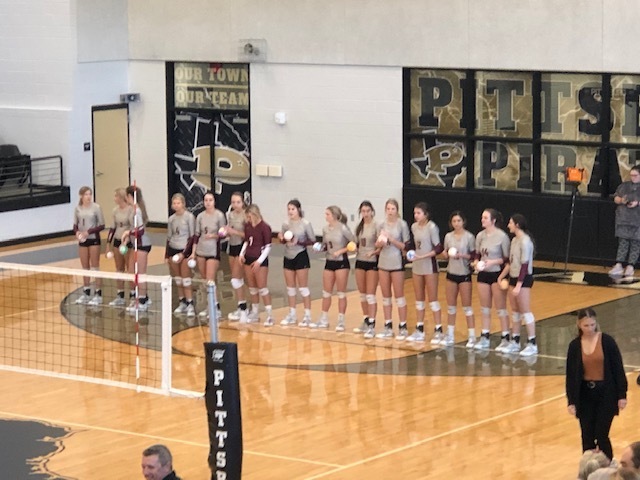 Volleyball Area Playoff Game Change- Due to incoming weather and travel safety for teams…………...please see below: White Oak vs Mt. Vernon @ Pittsburg Saturday, November 5, 11:30 AM Gate: $5 for Adults/$3 for Students; Tickets will be on-line only (no cash at the gate)
http://pirates.pittsburgisd.net/
Also…..Basketball Scrimmage change…..BB girls will now scrimmage @ Pittsburg 9am so that we can all be in one location for BB & VB. Go Ladynecks!

We love our seniors...........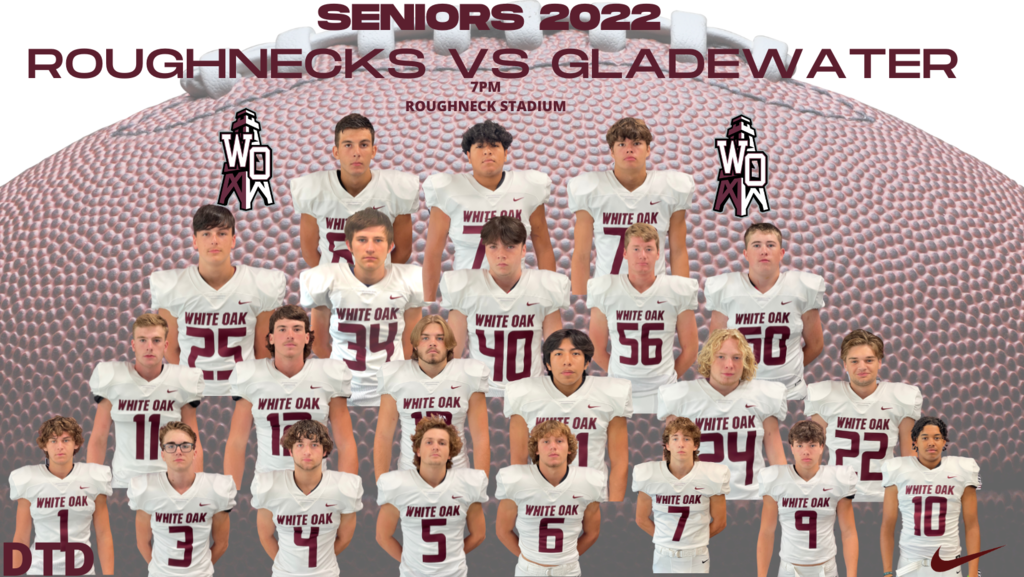 Shout out and congrats VB..............A sweep of EF last night in the Bi-District round of the state playoffs......see below for info on our next game...... Volleyball Area Playoff Game: White Oak vs Mt. Vernon @ Spring Hill Friday , November 4, 5:30 PM Gate: $5 for Adults/$2 for Students

Football: Due to the forecasted storms on Friday evening, we will move the Varsity football game v GW to Thursday, Nov. 3, with a 7:00pm kickoff @ WO. All Senior Night events will take place on this date. Sub Varsity FB Games: The JV White team will play Sulphur Springs at 5:00pm in Gladewater on Wednesday, Nov 2. The Maroon JV will play GW following the JV White game. The 7th and 8th grade games will also move to Wednesday, still starting at the normal scheduled times @ White Oak. Volleyball: The 2nd round of VB playoffs v. Mount Vernon will be tentatively set for Friday @ 5:30pm……. site TBD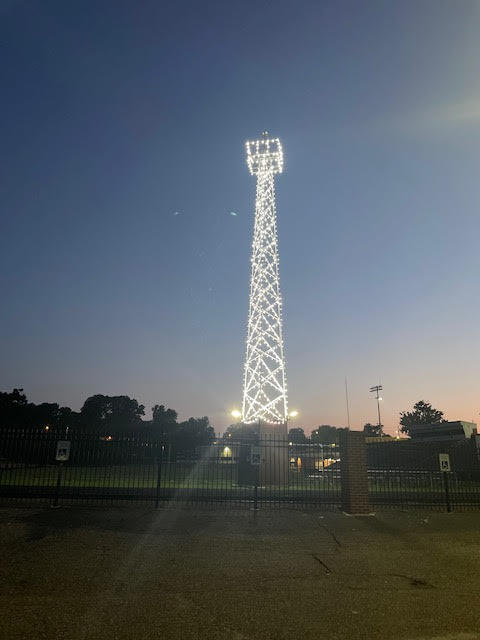 There will be a 'fan bus' for those that would like to travel to EF to support our Ladyneck VB team tomorrow....... The sign up sheet is in the HS office. For more info contact Amanda Frazier or Coach Lewis.
lewisd@woisd.net
fraziera@woisd.net
Go Ladynecks!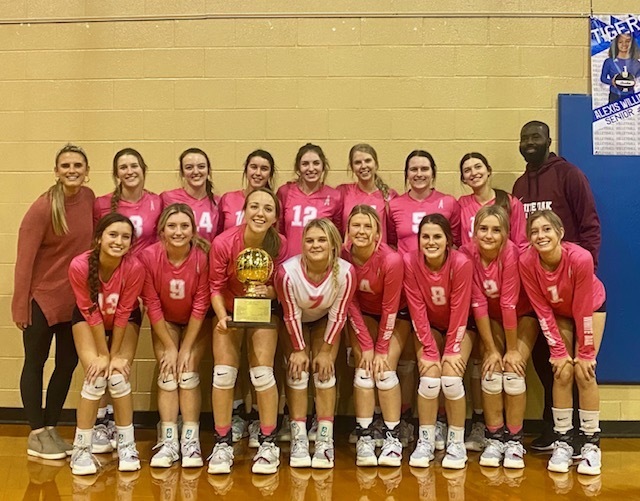 Shout out and congrats Ladyneck VB.................DISTRICT CHAMPIONS!!!!!!!!!!!! Our opponent in the Bi-District Playoff Round will be EF. White Oak vs Elysian Fields @ Elysian Fields (we lost the home/home flip) Tuesday , November 1, 6:00 PM Gate: $5 for Adults/$3 for Students We will have a student/fan bus(es)....Coach Dee will have more info.....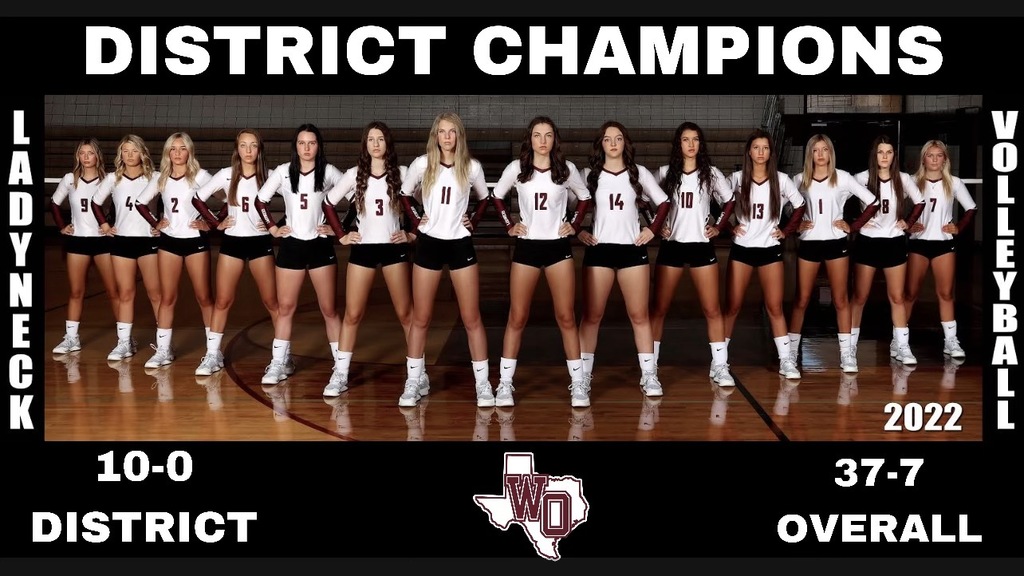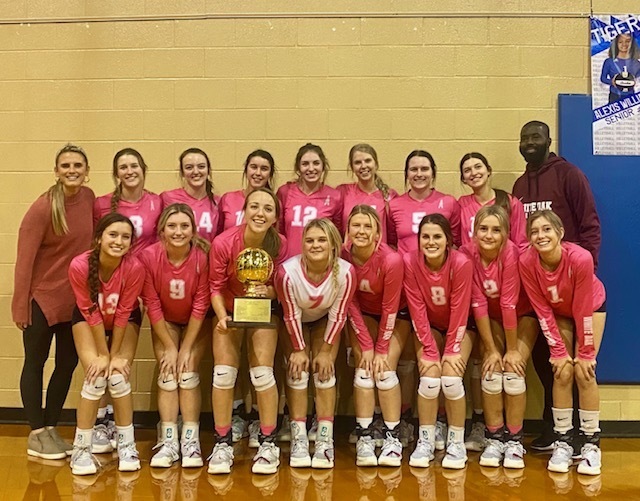 Shout out and congrats to Lizzy Still.......She is advancing to the State Cross Country meet!! She finished with a 15:17.57 in 16th place overall to advance. Also shout out to Abby Lobue.........she finished 83rd overall (175 total runners). On the boys side, Logan Langewisch finished in 117th (total 184 runners) Congrats to all of our regional qualifiers and Coach Hutchins-Boyett.....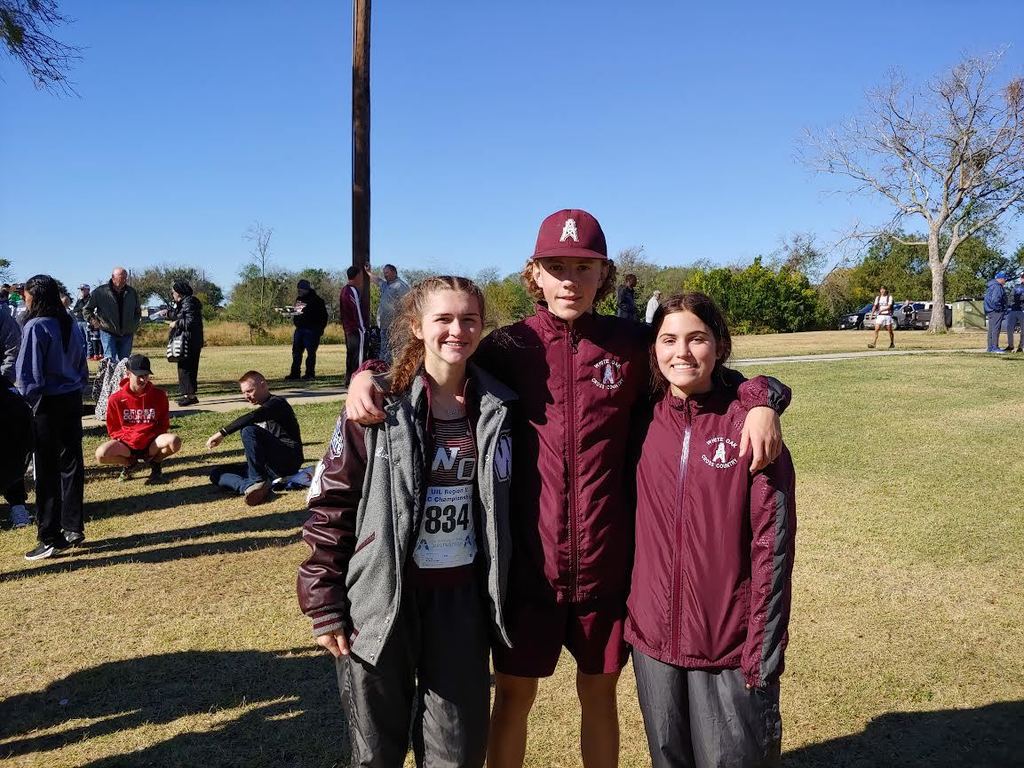 Reminder: Early Release tomorrow (Wed 26).

Friday FB @ Sabine....... Roughneck Radio will NOT be broadcasting the game this Friday night. Sabine has no pressbox space available and we were going to have to sit on the roof, or broadcast from the bleachers. Big chances of rain in the forecast that Friday, so sitting outside was not a good option with our equipment. However, the game will be livestreamed at the following link: Sabine ISD live streams home football games on Thursday and Friday nights from the following link:
https://www.youtube.com/channel/UCU_QqHTguAx8I8uMgJzQ2Ng

Roughnecks of the Week: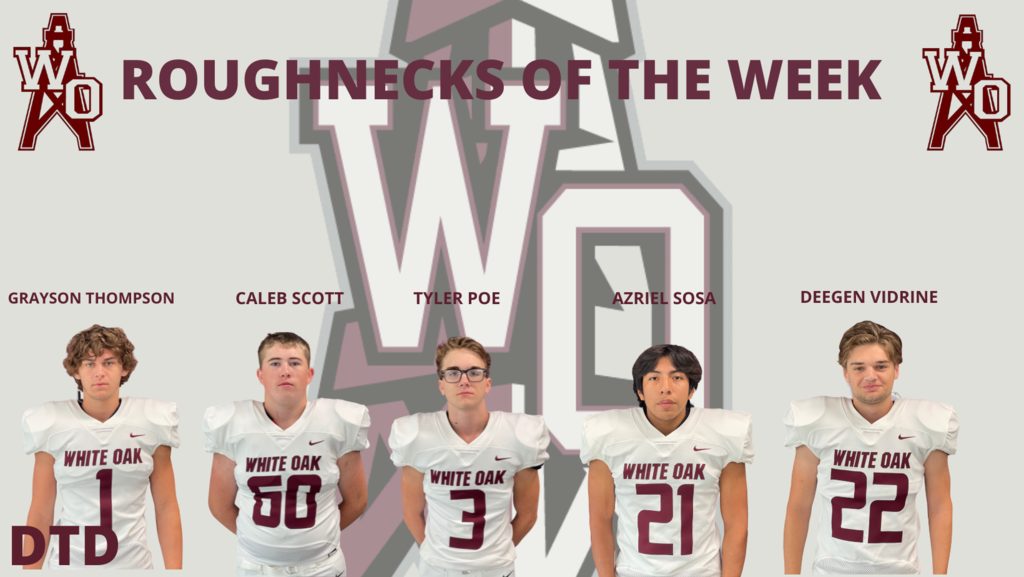 Reminder: No archery after school on Oct 26 due to early release. The next practice will be Nov. 2nd for K-2nd grades.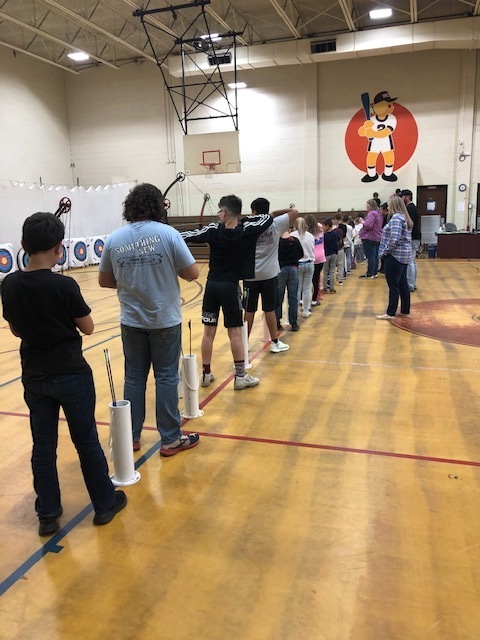 Game Day!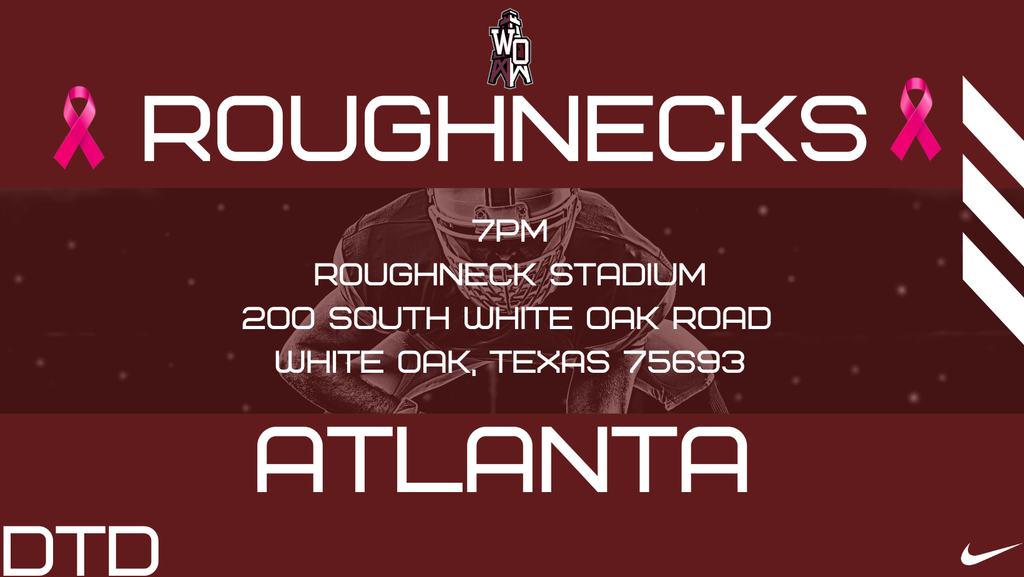 Congratulations to the Regiment of Roughnecks....Straight 1's at the UIL Marching Contest yesterday,,,,,